Summary of the technology
New chromatic dispersion measurement techniques have been developed to improve some weakness of current commercial analyzers. The technology based on detection of amplitude nulls allows a significant reduction of the cost and complexity. Partners to further develop the system and/or to establish commercial agreements with technical cooperation are sought.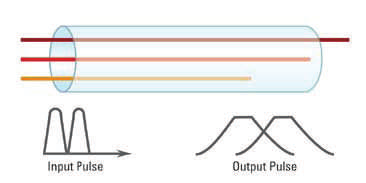 The Challenge

Chromatic dispersion is the most important limiting factor of the bit-rate length product in optical fiber links. Its accurate, fast and simple characterization in a laboratory environment as well as its real-time monitorization in operative optical networks is a critical issue. The traditional standard methods implemented in commercial Chromatic Dispersion meters, such as the Modulation Phase Shift Method (MPSM), require to be ameliorate and tailored to the present industry needs with advances in terms of cost, reliability, accuracy and simplicity.
The Technology

This new patented technology is based on detection of amplitude nulls due to destructive interference between two optical sidebands generated by modulation of an optical carrier of interest, which mix in an optical photodiode. The phase shift among the sidebands depends on the frequency of modulation, on the value of dispersion to measure and, if an external modulator driven asymmetrically is used, also in the modulator bias point. It is then possible to determine the value of dispersion at any fixed modulation frequency by changing the bias value until destructive interference occurs.
Current stage of development

Feasibility of the new technique for accurate chromatic dispersion measurement, optical scan by electrical modulation frequency sweep and optical network monitoring has been confirmed in laboratory tests. Foreseeable extensions of the technique for complete optical vectorial network analysis are still an open research issue.
Applications and Target Market

Measurement and monitoring tools manufacturers. Optical network installation and monitoring companies. Optical network operators.
Innovative advantages

· Important reduction of the cost and complexity of standard chromatic dispersion meters based in standard MPSM while preserving accuracy, because it is based on detection of electrical amplitudes rather than phases.
High robustness against amplitude variations in the spectral response of the Device Under Test and/or the measurement system.
Extensions of the technique allow optical scans to be performed by sweeping an electrical modulation frequency thus removing the need, or at least relaxing, the requirements over tunable lasers.
The technique also may be adapted for the real time monitoring of chromatic dispersion in operative optical networks.
Intellectual property status
Granted Patent
-
Technology available for licensing with technical cooperation Patent Status Spanish patent application

Technology Owner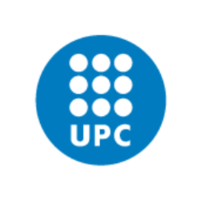 Universitat Politècnica de Catalunya - UPC
Technology Transfer Office
Related keywords
Electronics, IT and Telecomms
Measurements and Standards
Measurement Tools
Electronic measurement systems
Optical Networks and Systems
Optics
Monitoring equipment
Metering and monitoring
About Universitat Politècnica de Catalunya - UPC
Technology Transfer Office from Spain
Universitat Politècnica de Catalunya - UPC
The Universitat Politècnica de Catalunya - BarcelonaTech is a public institution dedicated to higher education and research in the fields of engineering, architecture and science, which contributes its knowledge and expertise in order to increase scientific output, transfer its results to society and provide a network of scientific and technical state-of-the-art facilities and technology valorization services that place us at the leading edge of innovation and economic development.

The UPC has established itself as a driver of innovation and is the technology partner of choice for companies and organizations with which it develops projects and builds partnerships. A role borne out by the numerous agreements and research projects that have been set in motion by groups, organizations and laboratories; the creation of new technology-based companies; the generation and exploitation of patents, and the scientific and technical services UPC makes available to its environment in order to generate progress and employment.

The Technology Transfer Office (SGI) is responsible of Designing, coordinating and implementing research valorisation strategies, carrying out the protection policy of the research results, marketing these results through license contracts and designing and setting up the University's enterprise creation model in order to transfer the results of the research to the market, protect and commercialize these results, promote the culture of entrepreneurship and innovation, and create technology-based companies within the UPC environment.
Technology Offers on Innoget are directly posted and managed by its members as well as evaluation of requests for information. Innoget is the trusted open innovation and science network aimed at directly connect industry needs with professionals online.