Summary of the technology
A new multilevel conversion technique has been developed to produce efficient, compact, and easily scalable electrical energy converters to be employed in dc-dc, dc-ac, and ac-ac, single- or multiple-phase, conversion applications with unidirectional or bidirectional power flow. Partners to further develop the system and/or to establish commercial agreements along with technical cooperation are sought.
The Challenge

Every electronic equipment requires a power electronics unit to process electrical energy.
This unit is the main component in equipments whose main purpose is to process electrical energy. The efficiency, size, and cost of these conversion units are of great concern due to their extensive use throughout the electronic industry.
Conventional conversion techniques use two-level converters that require a different semiconductor device for each different voltage rating. This calls for a customized converter design for each application and voltage rating which is time consuming and expensive.

Multilevel conversion techniques offer an opportunity to improve the performance of power converters while reducing their size and cost. Different voltage ratings can be accommodated by simply increasing the number of converter levels. But most multilevel topologies need the inclusion of passive components of significant size or present other drawbacks that prevent their extended use.
The Technology

A novel multilevel active-clamped converter topology and operating principle is proposed for any number of conversion levels. The topology consists on a pyramidal connection of a single semiconductor device, with no passive components required. The novel operating principle ensures low conduction losses and a proper distribution of switching losses with maximum switch utilization.
Current stage of development

The technology has been tested in a laboratory prototype.
Applications and Target Market

The technology can be of especial interest to power electronics equipment manufacturers.
A wide range of applications are envisioned including power converters for electric vehicles and renewable energy systems (photovoltaic and wind energy conversion systems).
Innovative advantages

· Increased conversion efficiency Reduced converter volume and weight Improved converter reliability Increased fault-tolerance capacity Lower converter cost
Intellectual property status
Granted Patent
-
Technology available for licensing with technical cooperation Patent Status Spanish patent application

Technology Owner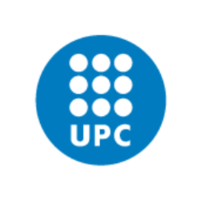 Universitat Politècnica de Catalunya - UPC
Technology Transfer Office
Related keywords
Electronics, IT and Telecomms
Generators, electric engines and power converters
Electronics, Microelectronics
Hybrid and Electric Vehicles
Road Vehicles
Renewable Sources of Energy
Energy Technology
Wind Technology
Power Supplies
Photovoltaics Market
Wind Market
About Universitat Politècnica de Catalunya - UPC
Technology Transfer Office from Spain
Universitat Politècnica de Catalunya - UPC
The Universitat Politècnica de Catalunya - BarcelonaTech is a public institution dedicated to higher education and research in the fields of engineering, architecture and science, which contributes its knowledge and expertise in order to increase scientific output, transfer its results to society and provide a network of scientific and technical state-of-the-art facilities and technology valorization services that place us at the leading edge of innovation and economic development.

The UPC has established itself as a driver of innovation and is the technology partner of choice for companies and organizations with which it develops projects and builds partnerships. A role borne out by the numerous agreements and research projects that have been set in motion by groups, organizations and laboratories; the creation of new technology-based companies; the generation and exploitation of patents, and the scientific and technical services UPC makes available to its environment in order to generate progress and employment.

The Technology Transfer Office (SGI) is responsible of Designing, coordinating and implementing research valorisation strategies, carrying out the protection policy of the research results, marketing these results through license contracts and designing and setting up the University's enterprise creation model in order to transfer the results of the research to the market, protect and commercialize these results, promote the culture of entrepreneurship and innovation, and create technology-based companies within the UPC environment.
Technology Offers on Innoget are directly posted and managed by its members as well as evaluation of requests for information. Innoget is the trusted open innovation and science network aimed at directly connect industry needs with professionals online.