Summary of the technology
A method and apparatus for bidirectional optical link using a single optical carrier and colorless demodulation and detection of optical frequency shift keyed data have been developed and patented. Partners to further develop the system and/or to establish commercial agreements along with technical cooperation are sought.
The Challenge
is to implement the concept of "Wavelength-to-the-Home TTH".
To enable this, the key element is the optical network unit (ONU) at the customer premises equipment (CPE), that should comply with several challenges: wide bandwidth (1 to 10 GHz modulation, more than 30 nm optical), bidirectional for down- and up-stream transmission, wavelength agnostic (colorless) so any CPE being able to any operate at any wavelength channel, competitive cost in the access sector and integrated in semiconductor photonic circuits.
The Technology

The ONU is the main objective of the present invention and holds a technique for demodulation and detection of optical frequency modulated downstream signals, enabling remodulation of the downstream signal with upstream data. This is achieved by means of a colorless amplifier, demodulator and detector, which provides the functionality of a periodic filtering device for demodulation of the downstream, and also a detection capability. This periodic transfer function is obtained by an optical cavity, formed by a SOA (semiconductor optical amplifier), EAM (electro-absorption modulator) and mirrors, and allows for wavelength-independent operation on a given wavelength grid, such as the ITU WDM wavelength grid.
Current stage of development

Prototype with SOA-EAM integrated and validity tests passed. Experimental results published at: IEEE Photonics Technology Letters, vol. 22, no. 13, pp.1002-1004, July 2010.
Applications and Target Market

Broadband Telecom System Vendors Manufacturers of lasers and active semiconductors optical devices.
Broadband Optical Communications networks: access, metropolitan, transport.
Fiber-to-the-Home networks Next Generation - Passive Optical Networks (NG-PON) Optical signal processing
Innovative advantages

Single photonic integrated device for a WDM access network ONU Optical Frequency demodulation (oFSK) Intrinsic remodulation for up-stream transmission Optical Amplification High speed (e.g. 10 GBit/s)
Intellectual property status
Granted Patent
-
Technology available for licensing with technical cooperation Patent Status US application

Technology Owner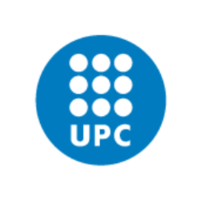 Universitat Politècnica de Catalunya - UPC
Technology Transfer Office
Related keywords
Electronics, IT and Telecomms
Broadband Technologies
Telecommunications, Networking
Industrial manufacturing, Material and Transport Technologies
Semiconductors Technology
Optical Materials
Laser Related
Electronics Related Market
Standart semiconductors
Communications
Commercial Communications
Telephone Related
Data Communications
Fibre Optics
About Universitat Politècnica de Catalunya - UPC
Technology Transfer Office from Spain
Universitat Politècnica de Catalunya - UPC
The Universitat Politècnica de Catalunya - BarcelonaTech is a public institution dedicated to higher education and research in the fields of engineering, architecture and science, which contributes its knowledge and expertise in order to increase scientific output, transfer its results to society and provide a network of scientific and technical state-of-the-art facilities and technology valorization services that place us at the leading edge of innovation and economic development.

The UPC has established itself as a driver of innovation and is the technology partner of choice for companies and organizations with which it develops projects and builds partnerships. A role borne out by the numerous agreements and research projects that have been set in motion by groups, organizations and laboratories; the creation of new technology-based companies; the generation and exploitation of patents, and the scientific and technical services UPC makes available to its environment in order to generate progress and employment.

The Technology Transfer Office (SGI) is responsible of Designing, coordinating and implementing research valorisation strategies, carrying out the protection policy of the research results, marketing these results through license contracts and designing and setting up the University's enterprise creation model in order to transfer the results of the research to the market, protect and commercialize these results, promote the culture of entrepreneurship and innovation, and create technology-based companies within the UPC environment.
Technology Offers on Innoget are directly posted and managed by its members as well as evaluation of requests for information. Innoget is the trusted open innovation and science network aimed at directly connect industry needs with professionals online.