Summary of the technology
A new method for reducing interference in passive optical networks has been developed and patented. The technology allows the use of low cost lasers whose wavelength does not to be pre-selected, and assures a high speed communication of hundreds of users. Partners to further develop the system and/ or to establish commercial agreements along with technical cooperation are sought.
The Challenge
Is to assure proper communication of a high number of users or homes (hundreds) at high bit rate making good use of the optical spectrum, using standard low cost lasers at the home.
The Technology

This present technique enables the use of any laser whose wavelength does not have to be pre-selected, so it can be randomly taken by the customer.
It consists of a centralized intelligent algorithm for controlling wavelength and the subcarrier in the OLT (Optical Line Terminal), which controls and commands the ONU (Optical Network Unit) wavelength mechanisms, in order to avoid possible interference while maintaining low total cost of the network.
It combines statistical multiplexing with fine thermal and current tuning, that is simply done in a standard DFB (Distributed Feedback Bragg) or VCSEL (Vertical Cavity Surface Emiting Lasers) laser, and fast adjustment of ONU RF modulation bands.
Current stage of development

Prototype and validity tests passed. Experimental results published at: 37th European Conference on Optical Communication (ECOC), paper Tu.5.C.2, 2011, Geneva
Applications and Target Market

Broadband Telecom System Vendors Broadband Telecom Operators Telecom laser manufacturers Broadband Optical Communications networks: access, metropolitan, transport.
Fiber-to-the-Home networks Next Generation - Passive Optical Networks (NG-PON): WDM, udWDM, OFDM.
Innovative advantages

Use of low cost lasers sources in a WDM-PON, with non-preselected wavelength.
Hundreds of ONUs in the PON sharing the splitter-based infrastructure.
Compatibility with GPON infrastructure.
Specially suited for Ultra-Dense-WDM and OFDM.
Optical Frequency demodulation (oFSK) Intrinsic remodulation for up-stream transmission Optical Amplification High speed (e.g. 10 GBit/s)
Intellectual property status
Granted Patent
-
Technology available for licensing with technical cooperation Patent Status Priority application

Technology Owner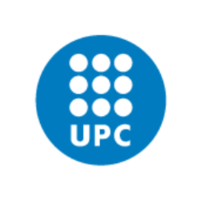 Universitat Politècnica de Catalunya - UPC
Technology Transfer Office
Related keywords
Electronics, IT and Telecomms
Broadband Technologies
Telecommunications, Networking
Industrial manufacturing, Material and Transport Technologies
Industrial Manufacture
Optical Materials
Optical Networks and Systems
Laser Related
Communications
Commercial Communications
Facsimile Transmission
Data Communications
Fibre Optics
broadband
About Universitat Politècnica de Catalunya - UPC
Technology Transfer Office from Spain
Universitat Politècnica de Catalunya - UPC
The Universitat Politècnica de Catalunya - BarcelonaTech is a public institution dedicated to higher education and research in the fields of engineering, architecture and science, which contributes its knowledge and expertise in order to increase scientific output, transfer its results to society and provide a network of scientific and technical state-of-the-art facilities and technology valorization services that place us at the leading edge of innovation and economic development.

The UPC has established itself as a driver of innovation and is the technology partner of choice for companies and organizations with which it develops projects and builds partnerships. A role borne out by the numerous agreements and research projects that have been set in motion by groups, organizations and laboratories; the creation of new technology-based companies; the generation and exploitation of patents, and the scientific and technical services UPC makes available to its environment in order to generate progress and employment.

The Technology Transfer Office (SGI) is responsible of Designing, coordinating and implementing research valorisation strategies, carrying out the protection policy of the research results, marketing these results through license contracts and designing and setting up the University's enterprise creation model in order to transfer the results of the research to the market, protect and commercialize these results, promote the culture of entrepreneurship and innovation, and create technology-based companies within the UPC environment.
Technology Offers on Innoget are directly posted and managed by its members as well as evaluation of requests for information. Innoget is the trusted open innovation and science network aimed at directly connect industry needs with professionals online.