Summary of the technology
The Remote Node performs all-optical interfacing between a metropolitan ring and the access trees to the homes, thus enabling a transparent metro-access converged optical network. The device performs the functions of wavelength add&drop, ring protection and optical amplification with remote pumping. It is composed by a number of optical elements not requiring electrical power supply.
The Challenge
s for Next-Generation Fiber-to-the-Home (FTTH) networks are to multiply the bandwidth capacity, up to GBit/s per home, by introducing the wavelength-divisionmultiplexing (WDM-PONs), to increase the distances and the number of homes that can be connected to a common infrastructure, and to provide new functionality like protection and dynamic bandwidth allocation.
The Technology

The proposed design enables a new metro-access architecture consisting of a bidirectional central ring, operating with WDM, and access trees, operating with TDM, all-optically interconnected with the proposed Remotes Nodes. These are composed by several interconnected sections:
dual coupler/mux extracting wavelength signals of the metro network and inserting the upstream signals at the same wavelength.
diversity couplers to enable metro ring protection in case of ring cut.
optical fibers doped with Rare Earth element providing optical amplification to down and upstream signals, organized in crossed configuration to avoid impairments.
Current stage of development

Prototype and validity tests passed. Demo and field trial experimental results published at ECOC'11, paper Tu.6.C.3, Geneva. See www.ict-sardana.eu
Applications and Target Market

Broadband Telecom System Vendors Broadband Telecom Operators Optical fiber device manufacturers Broadband Optical Communications networks: access, metropolitan, transport Fiber-to-the-Home networks Next Generation - Passive Optical Networks (NG-PON)
Innovative advantages

Bandwidth capacity multiplied by 32 thanks to the combination of TDM and WDM Features distributed add/drop for flexible network growth Enables automatic ring protection Enables the use of colorless ONUs at the customer premises and down-up wavelength reuse Extends the distance reach from 20 km to 100 km Extends the number of homes from 64 up to 1024, per ring Multi-operator transparent solution, sharing a common optical infrastructure.
Demonstrated at Field-Trial at 10G/2.5G bit/s
Intellectual property status
Granted Patent
-
Technology available for licensing and technical cooperation Patent Status US Granted

Technology Owner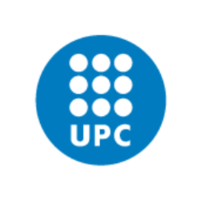 Universitat Politècnica de Catalunya - UPC
Technology Transfer Office
Related keywords
Electronics, IT and Telecomms
Optical Networks and Systems
Optics
Network Technology, Network Security
Electronics Related Market
Communications
Fibre Optics
About Universitat Politècnica de Catalunya - UPC
Technology Transfer Office from Spain
Universitat Politècnica de Catalunya - UPC
The Universitat Politècnica de Catalunya - BarcelonaTech is a public institution dedicated to higher education and research in the fields of engineering, architecture and science, which contributes its knowledge and expertise in order to increase scientific output, transfer its results to society and provide a network of scientific and technical state-of-the-art facilities and technology valorization services that place us at the leading edge of innovation and economic development.

The UPC has established itself as a driver of innovation and is the technology partner of choice for companies and organizations with which it develops projects and builds partnerships. A role borne out by the numerous agreements and research projects that have been set in motion by groups, organizations and laboratories; the creation of new technology-based companies; the generation and exploitation of patents, and the scientific and technical services UPC makes available to its environment in order to generate progress and employment.

The Technology Transfer Office (SGI) is responsible of Designing, coordinating and implementing research valorisation strategies, carrying out the protection policy of the research results, marketing these results through license contracts and designing and setting up the University's enterprise creation model in order to transfer the results of the research to the market, protect and commercialize these results, promote the culture of entrepreneurship and innovation, and create technology-based companies within the UPC environment.
Technology Offers on Innoget are directly posted and managed by its members as well as evaluation of requests for information. Innoget is the trusted open innovation and science network aimed at directly connect industry needs with professionals online.