Summary of the technology
A new system for the assessment of the tear film quality and the diagnosis of dry-eye has been developed. Based on a non-invasive recording of images of the light reflected on the tear-film of the eye, posterior image processing allows the objective assessment of dry-eye condition. It's a simple and cost-effective system easy to use in clinics.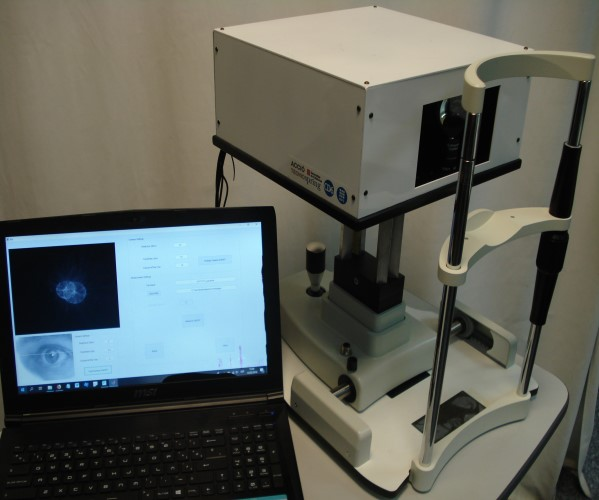 The Challenge

Dry-eye disease is prevalent among 14.5% of population worldwide (17.9% in women and 10.% in men), which is expected to increase in developed countries with continuous aging.
Dry eye occurs when the tear film which protect the ocular surface is injured and its normal function is disturbed. This multifactorial disease of the tear film and ocular surface results in symptoms of discomfort, visual disturbance and instability with potential damage to the ocular surface.
There is an increasing difficulty in diagnosing the severity of the condition, as there are not too many modalities to diagnose it, the most common tests used in clinical practice for the diagnosis of dry-eye are either subjective, as questionnaires or invasive as the assessment of stability of tear film or its break-up time.
In recent years great efforts have been made to develop objective and non-invasive methods for dry-eye analysis based on new technologies such as corneal topography, These methods are based in expensive instrumentation with the consequent impact in the cost of the tests for the patients.
The Technology

The system is based on recording images of the light reflected in the tear film of the eye.
When blinking is prevented, dry-spots appear in the tear film, which cause in the images the presence of diffraction, interference and phase change effects, due to the hole itself, and speckle, due to the exposure of the corneal epithelium. These phenomena can be quantified by means of a fast imaging processing algorithm based on identifying the existence of different structures in the images.
The technology is non-invasive, and allows the assessment of tear film quality and the diagnosis of dry-eye objectively and at a low-cost. It is a potential candidate to become a gold standard in dry eye care.
Current stage of development
: A preclinical prototype is available.
Applications and Target Market

Business opportunity for companies devoted to development of ophthalmic diagnostic equipment and ophthalmologic instrumentation.
Innovative advantages

· Non-invasive measurement
· Objective assessment of dry eye disease
· Low-cost device and fast processing time
· Easy and friendly use in Ophthalmology Clinics
· Can be incorporated to an existing device as a module or implemented as a standalone instrument
Intellectual property status
Granted Patent
-
Technology available for licensing with technical suport. Patent Status PCT application

Granted Patent
-
Technology available for licensing with technical suport. Patent Status PCT application

Technology Owner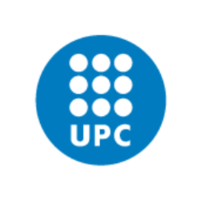 Universitat Politècnica de Catalunya - UPC
Technology Transfer Office
Related keywords
Electronics, IT and Telecomms
Biological Sciences
Ophthalmology, Ear, nose and throat diseases
Medical Health related
Diagnostic
dryeye
dryeye disease
methods
non-invasive method
tear film
About Universitat Politècnica de Catalunya - UPC
Technology Transfer Office from Spain
Universitat Politècnica de Catalunya - UPC
The Universitat Politècnica de Catalunya - BarcelonaTech is a public institution dedicated to higher education and research in the fields of engineering, architecture and science, which contributes its knowledge and expertise in order to increase scientific output, transfer its results to society and provide a network of scientific and technical state-of-the-art facilities and technology valorization services that place us at the leading edge of innovation and economic development.

The UPC has established itself as a driver of innovation and is the technology partner of choice for companies and organizations with which it develops projects and builds partnerships. A role borne out by the numerous agreements and research projects that have been set in motion by groups, organizations and laboratories; the creation of new technology-based companies; the generation and exploitation of patents, and the scientific and technical services UPC makes available to its environment in order to generate progress and employment.

The Technology Transfer Office (SGI) is responsible of Designing, coordinating and implementing research valorisation strategies, carrying out the protection policy of the research results, marketing these results through license contracts and designing and setting up the University's enterprise creation model in order to transfer the results of the research to the market, protect and commercialize these results, promote the culture of entrepreneurship and innovation, and create technology-based companies within the UPC environment.
Technology Offers on Innoget are directly posted and managed by its members as well as evaluation of requests for information. Innoget is the trusted open innovation and science network aimed at directly connect industry needs with professionals online.