Summary of the technology
An innovative handover signaling method, that utilizes the Software Defined Networking (SDN) paradigm, parallel information transfer and elimination of duplicate information to reduce the signaling overhead during the handover preparation and rejection phases, which are critical for an efficient handover.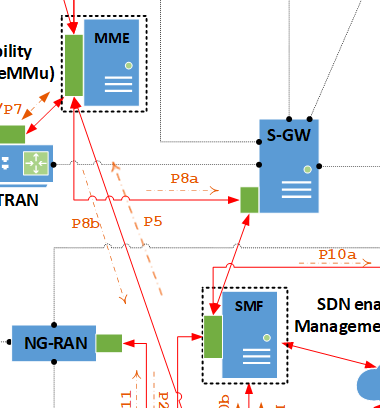 The Challenge

5G networks will be extremely dense and heterogeneous, not just in terms of number of users and the variety of applications that will be accessed by them, but also in terms of the number and type of access points that will be present to serve the users. During mobility, the present handover methods will be rendered inefficient since the time available to perform the preparation, execution and completion phase for handover is much shorter than in 4G. Further, the 5G requirements as specified by 3GPP and ITU specify that the end-to-end latency for certain services should be below 1 ms. Henceforth, the handover signaling involved during the preparation and rejection phase will be extremely critical, so as to ensure that the desired "next" access point is not missed due to delays created through the signaling process. Thus, designing low-latency and bandwidth efficient handover preparation and rejection phase signaling while ensuring 5G QoS is being met will be a challenge.
The Technology

We introduce a novel SDN based and parallelized handover signaling methodology. The methodology utilizes the fact that current day networks perform multiple handshakes to prepare/reject for an impending handover/handover cancel phase. Thus, in our method we use the SDN paradigm to ensure that the unnecessary handshakes are removed and the Mobility Management entity (MME for 4G and SMF for 5G), interacting with SDN controller, is responsible for sharing the control information with the other core network entities. Such a reduction is obtained through parallelization (facilitated by the SDN) and reordering Information Elements (IEs).
Current stage of development

The technology has been explored and verified through analysis based on operator data from Japan and Greece. Currently, a PCT has been filed with the EPO and, 2 conference and 1 journal papers have been published showing the aforementioned advantages quantitatively.
Applications and Target Market

1. Applicable in the upcoming 5G networks and all future 4G network upgrades.
2. Target market – 3GPP members, Equipment and technology vendors for Mobile Networks.
Innovative advantages

1. Reduced number of repetitive IEs during handover signaling, thus reducing the amount of total control overhead for handover signaling.
2. Reduction in latency for handover preparation and rejection phases from 8.33% 50.82% (dependent on the handover scenario).
3. Reduction in Transmission (occupation time on the network due to control overhead) and Processing cost (number of control messages processed) by 6.67% - 50% (dependent on the handover scenario).
4. Novel handover failure aware handover preparation mechanism has been developed, thus introducing further efficiency into the preparation and rejection phase signaling.
5. Functional for all the inter-RAT and intra-RAT HO scenarios as specified by 3GPP.
Intellectual property status
Granted Patent
-
Technology available for licensing with technical cooperation Patent Status Priority application

Technology Owner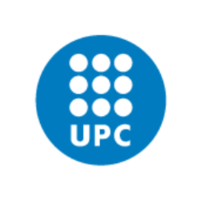 Universitat Politècnica de Catalunya - UPC
Technology Transfer Office
Related keywords
Electronics, IT and Telecomms
Network Technology, Network Security
Telecommunications, Networking
Broadband Technologies
Mobile Communications
SatelliteTechnology/Systems/Positioning/Communication in GPS - Global Positioning System
Communications Protocols, Interoperability
Electronics, Microelectronics
Electronics Related Market
Consumer related
handover systems
4g
5g
About Universitat Politècnica de Catalunya - UPC
Technology Transfer Office from Spain
Universitat Politècnica de Catalunya - UPC
The Universitat Politècnica de Catalunya - BarcelonaTech is a public institution dedicated to higher education and research in the fields of engineering, architecture and science, which contributes its knowledge and expertise in order to increase scientific output, transfer its results to society and provide a network of scientific and technical state-of-the-art facilities and technology valorization services that place us at the leading edge of innovation and economic development.

The UPC has established itself as a driver of innovation and is the technology partner of choice for companies and organizations with which it develops projects and builds partnerships. A role borne out by the numerous agreements and research projects that have been set in motion by groups, organizations and laboratories; the creation of new technology-based companies; the generation and exploitation of patents, and the scientific and technical services UPC makes available to its environment in order to generate progress and employment.

The Technology Transfer Office (SGI) is responsible of Designing, coordinating and implementing research valorisation strategies, carrying out the protection policy of the research results, marketing these results through license contracts and designing and setting up the University's enterprise creation model in order to transfer the results of the research to the market, protect and commercialize these results, promote the culture of entrepreneurship and innovation, and create technology-based companies within the UPC environment.
Technology Offers on Innoget are directly posted and managed by its members as well as evaluation of requests for information. Innoget is the trusted open innovation and science network aimed at directly connect industry needs with professionals online.