Summary of the technology
Textile Reinforced Concrete Prototyping Technology (TRCPT) encompasses green and innovative construction practices that
can be deployed to make products without using moulds. Some of the key features of the technology are:

• Prototyping of Textile reinforced composite sheets yields products of various shapes and forms for structural as well as nonstructural applications.
• Roofing sheets, slabs, tiles, filigree products, shells, pipes, etc. are some of the products made by using TRCPT.
• The products can find a host of applications in infrastructure engineering including structural strengthening, repair and
rehabilitation, lining of tunnel or canal, column jacketing, fire protection, wind energy generation infrastructure, affordable
mass housing, etc.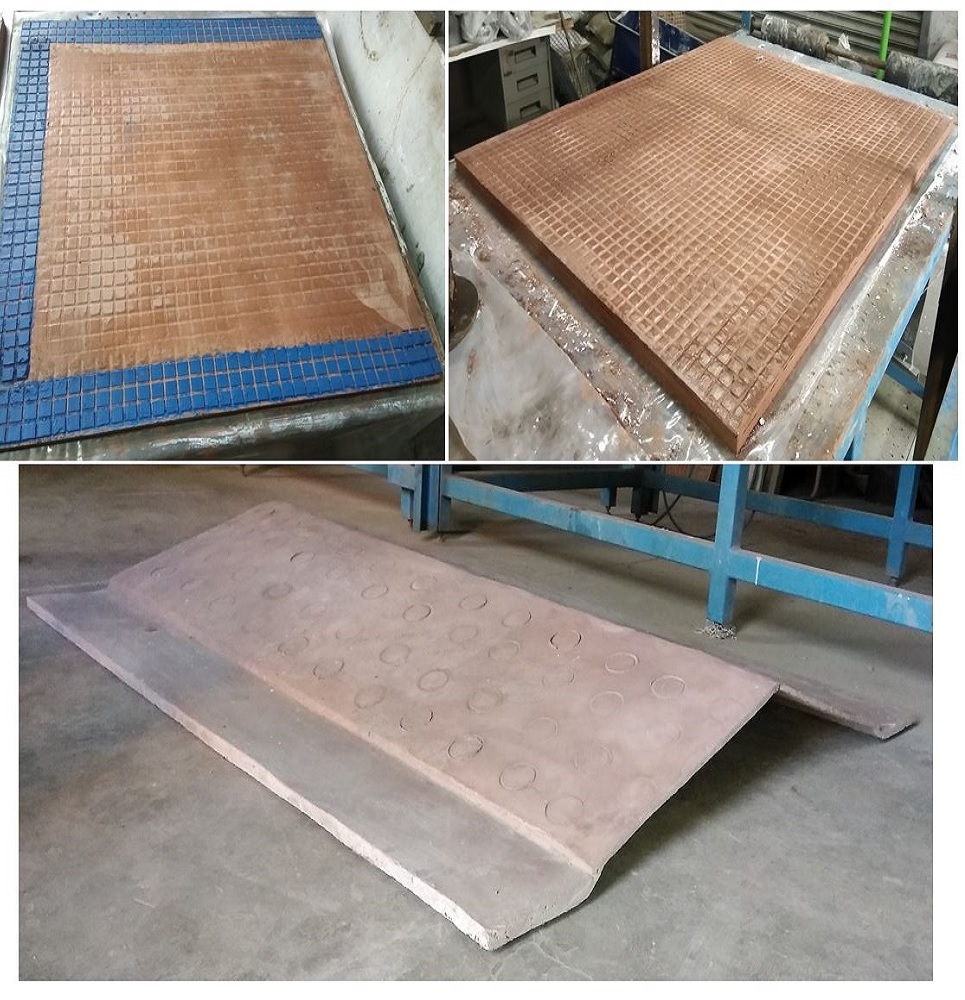 Technology Benefits Summary, Differentiation & Uniqueness:
TRCPT is suitable for mass production of textile reinforced concrete products in a factory without using moulds.
Various types of textiles and cementitious binders can be used to develop TRC products.
Light weight and non-corrosive concrete products
Possibility to custom-design a product by suitably choosing the textile and cementitious binder combination
Feasibility of on-site up- and down-scaling of the technology implementation
Unique technology that can be deployed to produce a variety of products
Overall production process optimizes the time required to fabricate and finish a ready-to-use product.
Application & Potential Advantages:
TRCPT replicates the multi-vitamin concept in the construction sector, by facilitating production of both structural and nonstructural precast products.
Textile reinforced concrete is non-corrosive and can be used to produce a variety of filigree elements.
Affordable precast products for mass housing, improving the living standards of un-skilled manpower by being instrumental in job creation, possibility for on-site production of quality products at the project site are the main advantages of adopting TRCPT.
High-quality precast TRC products along with the advantage of zero transport costs
Aesthetically appealing designs can be embossed on the TRC sheets / slabs without incurring extra time or cost.
For entrepreneurs, TRCPT enables competitive bidding of remote projects by offering to install the local production facility directly at site with minimum investment for producing TRC products.
Development Stage & Development Status Summary:
The technology on Textile Reinforced Concrete Prototyping is readily available for customization as per industry requirement and commercialization on non-exclusive basis.
TRL 6
Intellectual Property (if any) Please give Patent Summary:
Indian patent filed: "Method and Apparatus for Producing Textile/Fabric Reinforced Composite sheets and Products", Patent Application number: 2751DEL2014 dt. 25.09.2014
Technical Details:
Different textiles made from fibers of glass, carbon, basalt, etc. can be used as reinforcement in TRC products.
TRC sheet can be cut in the wet state during production.
Thickness of TRC products can vary from 6 mm to 25 mm.
Density of TRC: 1800-2100 kg/m3 , Compressive strength of binder- 40-60 MPa; Tensile strength of TRC: 4-20 MPa; Water absorption <5%, Low chloride penetration
Established lab level production rate of TRC sheets at 8 m2 /hr
Collaboration Description, Terms & Restrictions & Seller Support (technical / training / documentation etc.):
Technology on Textile Reinforced Concrete Prototyping is available with CSIR-SERC.
Technology transfer will be effected on non-exclusive basis as per relevant CSIR guidelines applicable from time-to-time.
Standard documentation on the technology and training support by CSIR-SERC scientists form part of the technology transfer.
Technology Owner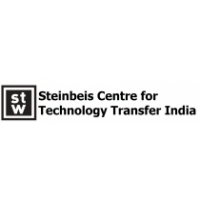 Steinbeis Centre for Technology Transfer India
Technology Transfer Office
Additional information (attached documents)
Related keywords
Construction methods and equipment
Advanced Textile Materials
Construction Technology
Materials, components and systems for construction
Industrial manufacturing, Material and Transport Technologies
Materials Technology
material sciences
textile concrete production
construction practice
concrete
About Steinbeis Centre for Technology Transfer India
Technology Transfer Office from India
Steinbeis Centre for Technology Transfer India
The Steinbeis-Stiftung für Wirtschaftsförderung (StW) is the umbrella organization of the Steinbeis Transfer Network. The non-profit foundation and the Steinbeis GmbH & Co. KG für Technologietransfer (StC), responsible for all commercial activities involved in knowledge and technology transfer, are headquartered in Stuttgart, Germany. Steinbeis Enterprises are located in 16 countries all over the world, having a network of global experts with project partners in a further 42 countries with total 900 technology centres .

Steinbeis India accelerates and supports the specific transfer of knowledge and technology with accomplished technology and management experts.

Services -\
Technology Consulting, Scouting / Development, Evaluation & Transfer
Renewable Energy Technologies (Solar, Wind, Micro Hydel, Geothermal, Waste to Energy etc.)
Precision & Ultra-Precision Machines & Machine-Design
Auto Electronics and Advanced Materials for Automotive Technologies
Life-Sciences Technologies

Technical Consulting
ODMs and OEMs on Product Designs, System De-sign and Engineering and to meet global product / system compliance requirement
Roof Top and Solar Park Projects – EPC Contracts and Turn Key Projects (with Project Partners)
Financing PV Solar Power Plants
Energy Efficiency Projects

Training & Advanced Education
Short Trainings on Solar PV Technology including Design, Engineering & Installation of Solar PV Power Plants
Weekend Course on Renewable Energy
In-Company & Institutional Trainings on Automotive Technologies in India and in Europe
In-Company & Institutional Trainings on Machine Design - in India and in Germany
Vocational Trainings in Solar, Automotive & Machine-Tool sectors

Industry Interfacing for Engineering Colleges & Business Associations by establishing Steinbeis Technology Centre, based on the unique Steinbeis Model

Edifice Assessment & Certification System for Training Programs
Technology Offers on Innoget are directly posted and managed by its members as well as evaluation of requests for information. Innoget is the trusted open innovation and science network aimed at directly connect industry needs with professionals online.