Summary of the technology
Application - Pretreatment of Rice bran oil for making it amenable for physical refining by reducing phosphorus levels to 0 to 5 ppm after enzymatic degumming, bleaching and dewaxing,
Description of the technology
Environmentally much more benign compared to the existing commercial processes as this process requires less water and release less liquid effluent .
Scale of Development - 50 tonnes per day
Technically and economically feasible and being practiced by several Indian Rice Bran Oil Refineries
Technology Owner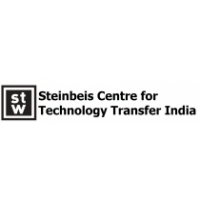 Steinbeis Centre for Technology Transfer India
Technology Transfer Office
Additional information (attached documents)
Related keywords
Biology / Biotechnology
Agriculture and Marine Resources
Agriculture
Agriculture Machinery / Technology
agri-nutri-biotech
About Steinbeis Centre for Technology Transfer India
Technology Transfer Office from India
Steinbeis Centre for Technology Transfer India
The Steinbeis-Stiftung für Wirtschaftsförderung (StW) is the umbrella organization of the Steinbeis Transfer Network. The non-profit foundation and the Steinbeis GmbH & Co. KG für Technologietransfer (StC), responsible for all commercial activities involved in knowledge and technology transfer, are headquartered in Stuttgart, Germany. Steinbeis Enterprises are located in 16 countries all over the world, having a network of global experts with project partners in a further 42 countries with total 900 technology centres .

Steinbeis India accelerates and supports the specific transfer of knowledge and technology with accomplished technology and management experts.

Services -\
Technology Consulting, Scouting / Development, Evaluation & Transfer
Renewable Energy Technologies (Solar, Wind, Micro Hydel, Geothermal, Waste to Energy etc.)
Precision & Ultra-Precision Machines & Machine-Design
Auto Electronics and Advanced Materials for Automotive Technologies
Life-Sciences Technologies

Technical Consulting
ODMs and OEMs on Product Designs, System De-sign and Engineering and to meet global product / system compliance requirement
Roof Top and Solar Park Projects – EPC Contracts and Turn Key Projects (with Project Partners)
Financing PV Solar Power Plants
Energy Efficiency Projects

Training & Advanced Education
Short Trainings on Solar PV Technology including Design, Engineering & Installation of Solar PV Power Plants
Weekend Course on Renewable Energy
In-Company & Institutional Trainings on Automotive Technologies in India and in Europe
In-Company & Institutional Trainings on Machine Design - in India and in Germany
Vocational Trainings in Solar, Automotive & Machine-Tool sectors

Industry Interfacing for Engineering Colleges & Business Associations by establishing Steinbeis Technology Centre, based on the unique Steinbeis Model

Edifice Assessment & Certification System for Training Programs
Technology Offers on Innoget are directly posted and managed by its members as well as evaluation of requests for information. Innoget is the trusted open innovation and science network aimed at directly connect industry needs with professionals online.