Summary of the technology
Glass textile reinforced concrete crash barrier system (GTRC CRABS) is an alternate for conventional reinforced concrete crash barriers with enhanced energy absorption ability. Some of the key features of the technology are:

• Damage to the vehicle and injury to the passengers are likely to be reduced in a vehicle collision.
• Weight per meter of proposed crash barrier is approximately one-third of that of reinforced concrete crash barrier.
• Customizable for target impact resistance and energy absorption
• Robust connection method to maintain the integrity in the event of collision
• Easy to install due to simple connection mechanism
Technology Benefits Summary, Differentiation & Uniqueness:
Capable of resisting impact forces and to absorb more energy
Convenience in transportation, easy to install, replace / repair
Implementation of GTRC CRABS will lead to safe life for the road users.
Adaptability for use in narrow space
Possible to customize for different crash containment level requirements of various countries (design standards
Application & Potential Advantages:
GTRC CRABS can be used as temporary barriers in various work zones, in toll plazas for controlling the diverted line of traffic, etc.
Presently designed for low containment crash barrier applications in India
Reduced weight compared to conventional RC barrier, increased energy absorption, easy transportation, faster implementation, non-corrosive nature etc. are the potential advantages of the product
Development Stage & Development Status Summary:
A ready to use pre-fabricated glass textile reinforced crash barrier system suitable for low containment (P2) crash barrier application according to IRC:6 (2014) was developed and ready for commercialization on non-exclusive basis. The product can also be used for temporary crash barrier applications.
GTRC CRABS is a novel product and has scope to customize for application in many countries.
Intellectual Property (if any)
Patent Summary: Indian patent filed- An Apparatus and Method for Production of Precast Textile Reinforced Concrete Crash Barriers; Patent application No: 201811001406 (Provisional filing dt: 12 Jan 2018, full patent filed on 1/1/2019).
Technical Details:
GTRC CRAB has a new-jersey type geometrical configuration of 70mm top width, 210mm bottom width and 850mm total height.
Pre-fabricated GTRC CRABS unit consists of cementitious binder and layers of alkali resistant glass textile mesh as reinforcement.
Effective methodology for connecting the pre-fabricated GTRC CRABS to ground and to the adjacent units.
Present design of GTRC CRABS meets the low containment (P2 type) crash barrier requirements as per IRC: 6 (2014).
Collaboration Description, Terms & Restrictions & Seller Support (technical / training / documentation etc.):
Know-how about GTRC CRABS is available with CSIR-SERC.
Technology transfer will be effected on non-exclusive basis as per relevant CSIR guidelines applicable from time-to-time.
Standard documentation on the technology and training support by CSIR-SERC scientists form part of the technology transfer
Technology Owner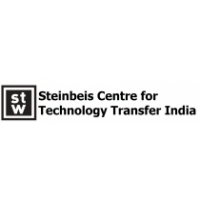 Steinbeis Centre for Technology Transfer India
Technology Transfer Office
Additional information (attached documents)
Related keywords
Industrial manufacturing, Material and Transport Technologies
material
road safety
material sciences
crash barrier
About Steinbeis Centre for Technology Transfer India
Technology Transfer Office from India
Steinbeis Centre for Technology Transfer India
The Steinbeis-Stiftung für Wirtschaftsförderung (StW) is the umbrella organization of the Steinbeis Transfer Network. The non-profit foundation and the Steinbeis GmbH & Co. KG für Technologietransfer (StC), responsible for all commercial activities involved in knowledge and technology transfer, are headquartered in Stuttgart, Germany. Steinbeis Enterprises are located in 16 countries all over the world, having a network of global experts with project partners in a further 42 countries with total 900 technology centres .

Steinbeis India accelerates and supports the specific transfer of knowledge and technology with accomplished technology and management experts.

Services -\
Technology Consulting, Scouting / Development, Evaluation & Transfer
Renewable Energy Technologies (Solar, Wind, Micro Hydel, Geothermal, Waste to Energy etc.)
Precision & Ultra-Precision Machines & Machine-Design
Auto Electronics and Advanced Materials for Automotive Technologies
Life-Sciences Technologies

Technical Consulting
ODMs and OEMs on Product Designs, System De-sign and Engineering and to meet global product / system compliance requirement
Roof Top and Solar Park Projects – EPC Contracts and Turn Key Projects (with Project Partners)
Financing PV Solar Power Plants
Energy Efficiency Projects

Training & Advanced Education
Short Trainings on Solar PV Technology including Design, Engineering & Installation of Solar PV Power Plants
Weekend Course on Renewable Energy
In-Company & Institutional Trainings on Automotive Technologies in India and in Europe
In-Company & Institutional Trainings on Machine Design - in India and in Germany
Vocational Trainings in Solar, Automotive & Machine-Tool sectors

Industry Interfacing for Engineering Colleges & Business Associations by establishing Steinbeis Technology Centre, based on the unique Steinbeis Model

Edifice Assessment & Certification System for Training Programs
Technology Offers on Innoget are directly posted and managed by its members as well as evaluation of requests for information. Innoget is the trusted open innovation and science network aimed at directly connect industry needs with professionals online.