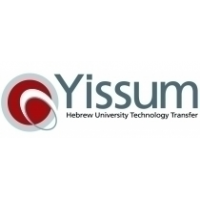 Cannabinoid-based Drugs for Preventing Age-Related Osteoarthritis
From Israel
Responsive
Innovative Products and Technologies
Summary of the technology
Cannabinoid-based Drugs for Preventing Age-Related Osteoarthritis
Project ID : 46-2019-10768
Details of the Technology Offer
Background
Degenerative diseases become prominent with progressive ageing and thus present the most urgent biomedical challenge facing developed countries to date.
One of the most prevalent musculoskeletal diseases caused during aging Osteoarthritis (OA), which is widely studied in Dr. Dvir-Ginzberg's lab.
OA is characterized by progressive and irreversible erosion of articular cartilage. Progressive erosion of articular cartilage first leads to painful movements and ultimately causes loss of mobility, which has severe individual and socio-economic consequences.
Age-related osteoarthritis is evident in over 30% of senior citizen. The number of osteoarthritic patients keeps increasing due to the increased life expectancy and obesity pandemic in our western societies. This is all the more alarming that there is currently no effective treatment for the disease, besides joint replacement.
This procedure, however, is far from being ideal, as it requires major surgery, which is highly risky in the elderly. Moreover, prosthetic joints have a shelf life shorter than 20 years and contain titanium and other substances that can cause cancer, which is a major concerns for servicemen and other young individuals.
There is thus an urgent need for novel therapeutics to prevent OA in individuals at risk, and to effectively halt the devastating symptoms of OA, which is the main objective of the research under this project.
Our Innovation
Dr. Dvir-Ginzberg's lab is interested in investigating the role of cannabinoids in preventing cartilage erosion and joint inflammation.
To this end, we will administer cannabinoids systemically and locally (i.e to the joint space) and monitor its effect on pain and joint erosion in preclinical murine models.
Application
We hope that these experiments will provide a foundation for future clinical studies, for the benefit and sustained quality of life of our aging populations.