Summary of the technology
A technology that enables the communication from an off-the-shelf Wi-Fi device to non-Wi-Fi Internet of Things appliances, only through a software update. Partners to further develop the system and/or to establish commercial agreements along with technical cooperation are sought.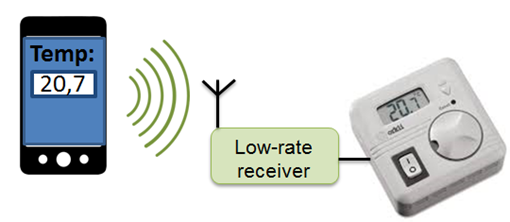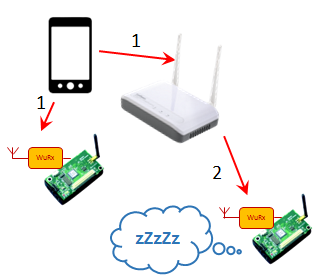 The Challenge

Wi-Fi communications are nowadays an indissoluble part of our daily life. Our phones, laptops, tablet PCs even our wristwatches are equipped with such technology, allowing us to be connected everywhere, all the time. Coping with users' increasing demands, Wi-Fi technology is becoming more and more sophisticated with each new generation to provide more capacity and less delay, but it comes at a cost: more complexity, power consumption, etc. On the other hand, many small devices are making their way into our smart home or smart cities to become part of the forthcoming Internet of Things (IoT).
Those IoT devices require simple, cheap and low energy consuming communications solutions. Then, how can we connect both worlds? Could we connect our Wi-Fi with other (non-Wi-Fi) "things"?
The Technology

To tackle that challenge, we could design a new Wi-Fi transmitter, capable of generating new radio signals that our target IoT devices can "understand". This would require a new generation of Wi-Fi chipsets and, thus, a long and expensive time to market. Our alternative, however, consists in giving a new use to functions and signals that are already present in Wi-Fi transmitters. With only a software update, our technology makes it possible for existing Wi-Fi devices (billions of devices already!) to communicate with a very simple receiver, suitable for many IoT applications.

Current stage of development

The technology has been explored and verified through a proof of concept using an off-theshelf Wi-Fi device and a custom-made low-rate receiver.

Applications and Target Market

Applicable in consumer electronic devices with a Wi-Fi interface, and in the same use cases as the forthcoming IEEE 802.11ba for WuR operation in Wi-Fi networks.
Applications:
1. Wake-up radio solutions for energy saving in battery-powered devices.
Example: Wi-Fi APs go to sleep mode when not in use, running only low-powe radio (saves energy, reduces interference, improves security); when needed, use wakes-up the AP (message from user's Wi-Fi device to AP's low-power radio) t resume AP normal operation.
2. Human interface enablers in smart home, smart city, smart toys applications Target market: Wi-Fi Alliance members, Wi-Fi device vendors, and vendors of IoT or smart home/smart city/smart toys solutions.

Innovative advantages

· Use of already existing Wi-Fi capable devices only through a software update.
Reduce the time to market of a Wi-Fi-based transmission system for IoT applications.
IoT appliances do not require sophisticated Wi-Fi chipset to receive data from a Wi-Fi device.
Enable IoT chips to be controlled /communicated with Wi-Fi devices.

Intellectual property status
Granted Patent
-
Technology available for licensing with technical cooperation Patent Status Priority application

Technology Owner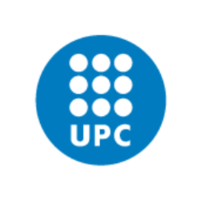 Universitat Politècnica de Catalunya - UPC
Technology Transfer Office
Related keywords
Electronics, IT and Telecomms
Information Processing, Information System, Workflow Management
Advanced Systems Architecture
Information Technology/Informatics
Internet Technologies/Communication (Wireless, Wi-Fi, Bluetooth)
Remote Control
Smart Appliances
Internet of Things
IT and Telematics Applications
Telecommunications, Networking
Transmission systems
Industrial Technologies
Data Communications
Data communication components
Communications processors/network management
Applications software
Electronics Related Market
Electronics Related Equipment
About Universitat Politècnica de Catalunya - UPC
Technology Transfer Office from Spain
Universitat Politècnica de Catalunya - UPC
The Universitat Politècnica de Catalunya - BarcelonaTech is a public institution dedicated to higher education and research in the fields of engineering, architecture and science, which contributes its knowledge and expertise in order to increase scientific output, transfer its results to society and provide a network of scientific and technical state-of-the-art facilities and technology valorization services that place us at the leading edge of innovation and economic development.

The UPC has established itself as a driver of innovation and is the technology partner of choice for companies and organizations with which it develops projects and builds partnerships. A role borne out by the numerous agreements and research projects that have been set in motion by groups, organizations and laboratories; the creation of new technology-based companies; the generation and exploitation of patents, and the scientific and technical services UPC makes available to its environment in order to generate progress and employment.

The Technology Transfer Office (SGI) is responsible of Designing, coordinating and implementing research valorisation strategies, carrying out the protection policy of the research results, marketing these results through license contracts and designing and setting up the University's enterprise creation model in order to transfer the results of the research to the market, protect and commercialize these results, promote the culture of entrepreneurship and innovation, and create technology-based companies within the UPC environment.
Technology Offers on Innoget are directly posted and managed by its members as well as evaluation of requests for information. Innoget is the trusted open innovation and science network aimed at directly connect industry needs with professionals online.