Summary of the technology
The invention relates to a system and to a method for characterizing, designing and/or modifying optical properties of hybrid diffractive/refractive lenses with no need of manufacturing such a lens.
Description of the technology
The hybrid diffractive/refractive optics simulator is a rapid, economical and low consumption system in optical bench. Unlike numerical simulation, the proposed system provides empirical results, which are closer to the final behaviour of an optical
component.
This versatile system permits to characterize a diffractive profile independently or in combination with a refractive element before production.
Applications
Testing physically new diffractive intraocular lens designs:
Extended focus, trifocal, bifocal, aberration compensation.
Also applicable to diffractive contact lenses.
Intellectual property status
Granted Patent
PCT/IB2017/000044

Technology Owner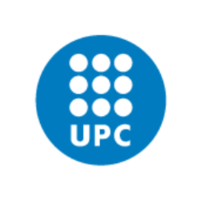 Universitat Politècnica de Catalunya - UPC
Technology Transfer Office
Additional information (attached documents)
Related keywords
Electronics, IT and Telecomms
Industrial Technologies
Physical Sciences and Exact Sciences
Physics
Optics
Optical Materials
Optical material testing
Simulation
Computer Software Technology
Imaging, Image Processing, Pattern Recognition
Systems software
Other scanning related (including optical mark sensing and image processing)
optics simulation
optical lenses
optical performance
About Universitat Politècnica de Catalunya - UPC
Technology Transfer Office from Spain
Universitat Politècnica de Catalunya - UPC
The Universitat Politècnica de Catalunya - BarcelonaTech is a public institution dedicated to higher education and research in the fields of engineering, architecture and science, which contributes its knowledge and expertise in order to increase scientific output, transfer its results to society and provide a network of scientific and technical state-of-the-art facilities and technology valorization services that place us at the leading edge of innovation and economic development.

The UPC has established itself as a driver of innovation and is the technology partner of choice for companies and organizations with which it develops projects and builds partnerships. A role borne out by the numerous agreements and research projects that have been set in motion by groups, organizations and laboratories; the creation of new technology-based companies; the generation and exploitation of patents, and the scientific and technical services UPC makes available to its environment in order to generate progress and employment.

The Technology Transfer Office (SGI) is responsible of Designing, coordinating and implementing research valorisation strategies, carrying out the protection policy of the research results, marketing these results through license contracts and designing and setting up the University's enterprise creation model in order to transfer the results of the research to the market, protect and commercialize these results, promote the culture of entrepreneurship and innovation, and create technology-based companies within the UPC environment.
Technology Offers on Innoget are directly posted and managed by its members as well as evaluation of requests for information. Innoget is the trusted open innovation and science network aimed at directly connect industry needs with professionals online.