Summary of the technology
Novosibirsk State University (Russia) has developed a new paradigm of geological mapping of Pacific-type folded belts. It allows to improve the quality of geological mapping and to reduce the cost of geological exploration of natural resources. Exploration costs are cut down by excluding/reducing the scope of surface and subsurface exploration in unpromising areas.

The university seeks for partners to sign commercial agreements, R&D agreements, and service contracts.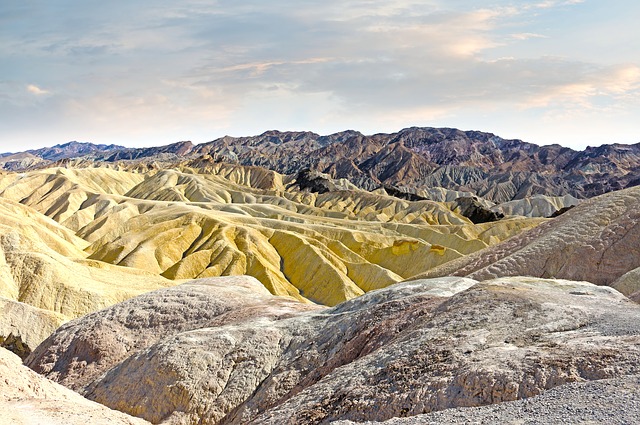 Description of the technology
A new paradigm of Pacific-type fold belt mapping increases the scope information in geological maps and reduces exploration costs. In contrast to traditional geological mapping based on the separation of formations, the new mapping technology allows to describe the geological structure of the folding belt territory with much greater accuracy and identify areas of known different geodynamic nature, which determines the prospects of the territory for certain types of minerals.
The new method of mapping developed at Novosibirsk State University (Russia) is based on the use of the Ocean Plate Stratigraphy (OPS) model that allocates lithologically stable elements of the sequence of OPS deposits formed in its various areas. Within the framework of this approach, two types of structures are distinguished: accretion complexes (AС) and supra-subduction complexes (SSC). A huge variety of mineral deposits is associated with supra-subduction complexes: gold, silver, copper, polymetals, platinum, tin, etc. Accretion complexes, in most cases, are not associated with deposits of economic importance (small occurrences of Fe-Mn from concretions of the ocean floor and still little studied manifestations of rare-element mineralization in ocean clays formed near the oceanic rises).
Neither supra-subduction nor accretionary complexes are shown on traditional geological maps. Usually, the rocks composing these complexes are shown together in the form of formations - stratigraphic subdivisions separated by lithology and age of rocks, but without taking into account the origin of theirs. The proposed technology makes it possible to carry out quickly and efficiently the large-scale mapping of such objects without separation of the formations, but with separation of supra-subduction and accretion complexes. This makes it possible to exclude works related to traditional stratigraphy from the mapping, and accretion complexes from the scope of geological exploration, for example, for gold, copper, etc., and thus provide a more optimal use of exploration budget.
The most important result of the proposed technology is the allocation of zones on the territory of the license area, which obviously do not contain certain types of minerals, which can reduce the duration and cost of exploration. It is applicable in prospecting for ore minerals, ferrous, non-ferrous and precious metals and polymetallic ores.
Intellectual property status
Granted Patent
Patent number : RU2667329
Where : Russian Federation
Current development status
Others
Basic R&D on technology has been completed. Field tests were conducted and a patent was obtained.
Desired business relationship
Technology development
New technology applications
Adaptation of technology to other markets
Other : Commissioning of services on the use of the proposed technology to improve the efficiency and information content of geological mapping, additional study and metallogenic forecasting of promising / unpromising areas in the regions of development of folded belts of the Pacific type
Technology Owner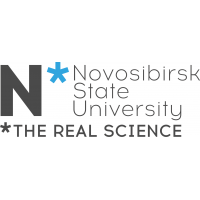 Center for Technology Transfer and Commercialization of Novosibirsk State University
Technology Transfer Office
Related keywords
GIS Geographical Information Systems
Industrial manufacturing, Material and Transport Technologies
Industrial Technologies
Apparatus Engineering
Mining Technologies
Solid fossil fuel
Mining and extraction
Physical Sciences and Exact Sciences
Measurements and Standards
Measurement Tools
Analyses / Test Facilities and Methods
Electrical Technology related to measurements
Optical Technology related to measurements
Protecting Man and Environment
Environment
Environmental Engineering / Technology
Remote sensing technology
Other
Mining (non-energy related)
geology
mapping
About Center for Technology Transfer and Commercialization of Novosibirsk State University
Technology Transfer Office from Russian Federation
Center for Technology Transfer and Commercialization of Novosibirsk State University
https://english.nsu.ru/

Novosibirsk State University is located in the worldwide famous scientific center – Akademgorodok. 80% of NSU faculty members are scientists from the Siberian Branch of the Russian Academy of Sciences. So education is carried out in close cooperation with the world-class science and R&D.
We represent the Center for Technology Transfer and Commercialization of Novosibirsk State University.
Our objective is to audit technologies developed by university teams and laboratories, prepare technologies with commercialization potential for technology transfer, initiate contacts with prospective partners.
Technology Offers on Innoget are directly posted and managed by its members as well as evaluation of requests for information. Innoget is the trusted open innovation and science network aimed at directly connect industry needs with professionals online.