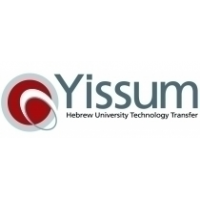 From Israel
Responsive
Innovative Products and Technologies
Summary of the technology
The Blocky (Bell) type pepper adapted for production in passive greenhouses is the most rapidly growing segment of protected cultivation worldwide. The annual value of the hybrid seeds in Spain, Mexico and Israel is greater than 120 million.
Utilizing Dr. Elkind's 28 years of knowledge and expertise in developing pepper varieties together with the germplasm available at the Hebrew University, the Pilpel Seeds Company will primarily focus in providing superior and unique pepper seeds to the local and international markets. Varieties with innovative, unique and sustainable traits that will improve the profitability of the growers.
Later, the company intends to extend research and development to other peer segments as well as tomatoes.

Project ID : 8-2018-6689
Details of the Technology Offer
Background
The Pilpel Seeds Company will primarily focus on providing superior and unique pepper seeds to the local and international markets. Utilizing 28 years of Dr. Yonatan Elkind's research, together with the germplasm available at the Hebrew University, The Pilpel Seeds Company is offering local and international markets a variety of pepper seeds with unique and sustainable traits that will improve the profitably of growers. The Blocky (Bell) type pepper, adapted for production in passive greenhouses, is the most rapidly growing segment of protected cultivation worldwide. The annual value of the hybrid seeds in Spain, Mexico and Israel is greater than $120 million.
In future years, the company intends to extend research and development to other peer segments as well as tomatoes.
Figure 1 Bell Peppers growing in Hebrew University greenhouses
Our Innovation
Breeding strategy structured to allow a very short time to market
Wide range of elite genetic and breeding materials (wide ecological adaptation with exceptional high quality fruits)
Special genotypes which double the vine storage time enabling growers to harvest when market prices are optimal
Plant structure with minimal side shoots to reduce labor
'Stay Green' peppers for a green pepper with a long shelf-life;
Technology
Dynamic, innovative, experienced and productive breeding team led by Dr. Yonatan Elkind. Dr. Elkind has a proven track record of sustainable breeding for successful novel and unique pepper hybrids;
Breeding program structured to allow for very short time to market;
Tight working relationships with growers and marketers in the major markets;
Wide range of elite genetic and breeding materials already available for breeding;
Breeding carried out within the Hebrew University, guaranteeing an expert up-to-date, and creative team.
Opportunity
First product will be ready to market within 18 months (2020) --(breeding time generally takes an average of 7 years);
Dr. Elkind has long proven and successful track record in breeding novel and unique pepper hybrids;
A lean company - breeding carried out within the Hebrew University. A tight collaboration between breeders, product managers, marketers and sellers, growers and seed producers.
Since the beginning of 2017, large scale breeding activities have been operational at the university including new breeding varieties have been developed by Dr. Elkind and screened and evaluated in Spain, Mexico and Israel. Superior and unique potential varieties containing novel genetic combinations have been identified. In 2019, semi-commercial hybrids will be tested in the target markets.
Figure 2 Dr. Elkind with superior and unique peppers