Summary of the technology
Ukrainian Laboratories represents the original new squaraine dye for the protein detection.
The dye is already synthesized and ready to use for biomedical application.
The dye has a significant increase in the fluorescence intensity in the presence of protein (123 times)
and does not change its intensity in the presence of nucleic acids.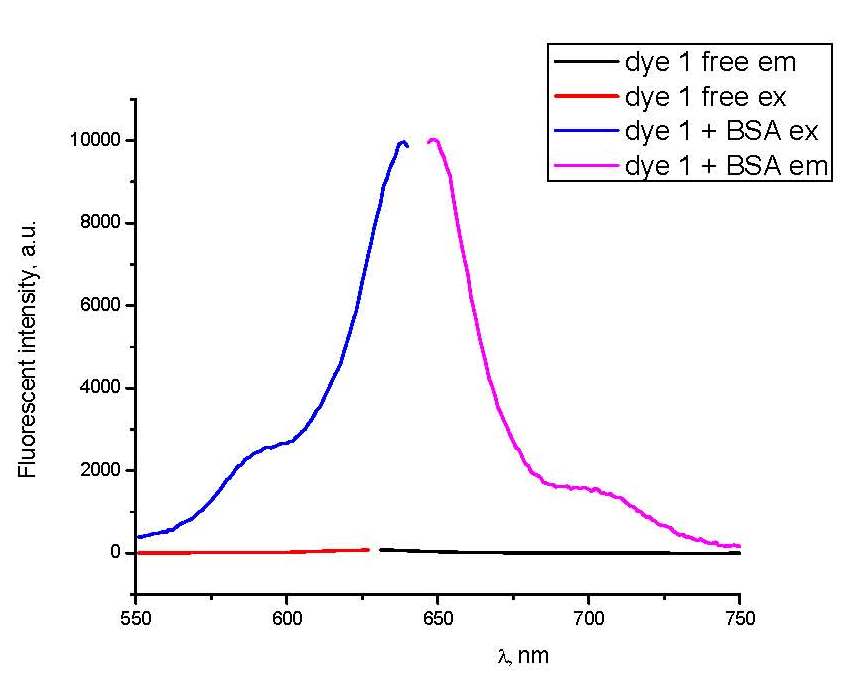 Description of the technology
Physical and chemical characteristics:
the maximum absorption of the dye in the presence of the protein is 639 nm
the quantum yield of the dye in the protein presence is 74%
the Molar Extinction Coefficient in DMSO is 24 * 10

4

M

-1

cm

-1
The main advantages:
Synthesized dye is patentable

Protocols of obtaining of the proposed dye are reproducible and could be optimized for the obtaining of various amounts of the product up to kilo scales
Synthesis of the dye is estimated as non-expensive
Ready to use dye may be prepared as derivatives bearing "universal" binding group
It is possible to use the dye as start point in the development of new line dyes kit
It is possible to synthesize dye analogues and modify the dye for labeling the protein on demand
Current development status
Commercially available technologies
Technology Owner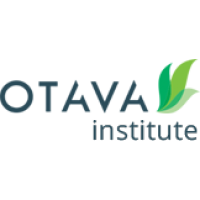 Otava Research Institute
Research Institute
Related keywords
Fine Chemicals, Dyes and Inks
Biological Sciences
Biology / Biotechnology
Biochemistry / Biophysics Technology
Genetic Engineering / Molecular Biology
protein detection
About Otava Research Institute
Research Institute from Ukraine
Otava Research Institute
Otava Institute is a global provider of one-stop integrated research solutions for business and life science. Our team includes chemists, biologists, physicists whose combined efforts contribute to the complex contract research projects for pharmaceutical, agro, cosmetic and material science industries.We are dedicated to providing clients with outstanding service in these key areas and will continue to push boundaries to remain an industry front-runner. Each day we expand our core competencies delivering of new technologies to meet all the customer's needs.

Our location in Toronto Ontario, Canada provides our clients with the added advantage of North American IP rules and regulations and secure communication and logistics. Our Ukraine – based R&D facilities represented with the Ukrainian Laboratories, that is cooperating with leading Ukrainian research institutions and carries out research work in the format of outsourcing.

We work as a preferred partner to many of the world's top 10 pharma firms, and hundreds of other companies, providing support with creative solutions for complex technical compound issues. Our scientific knowledge, combined with our research and manufacturing capability, enables us to support chemical processing and production without ever compromising on quality.

Our experience, dedication, and commitment to quality make us an ideal partner for discovery stage research.
Technology Offers on Innoget are directly posted and managed by its members as well as evaluation of requests for information. Innoget is the trusted open innovation and science network aimed at directly connect industry needs with professionals online.