Summary of the technology
To provide purification from methane (deep oxidation of methane) at relatively low temperatures (about 400 °C), Ukrainian Laboratories propose the technology based on several innovative approaches.
Description of the technology
To provide purification from methane (deep oxidation of methane) at relatively low temperatures (about 400 °C), Otava institute propose the technology based on several innovative approaches, namely:
use of catalytic compositions which provide a combination of oxidative (steam–oxygen) methane reforming with the subsequent deep oxidation of products (CO and H2) to CO2 and H2O over one catalyst or in one reactor. This becomes possible by lowering of C–H bond activation temperature due to the interaction of methane molecule with active oxygen/hydroxyl groups on the catalyst surface and subsequent deep oxidation of the activated products. Further oxidation of the activated products to CO2 and H2O occurs quickly and does not slow down the overall process
use of structural-functional approaches to the design of catalytic systems, which provide the localization of active components in the near–surface layer and maximal accessibility of the active components to the catalytic reactions as well as combine high catalytic activity with thermal stability and resistance to catalytic poisons
As a catalyst, it is expected to use a cordierite block of honeycomb structure with deposited second support based on modified alumina and active composition of complex 3-d and 4-f metal oxides with low content of platinum group metals (0.3–0.5%)
This structure of the catalytic layer contributes to stabilization of the active component in the matrix of the oxide support in required dispersion state, the formation of additional oxygen vacancies, the increase of surface oxygen mobility, providing thermal stability and high activity of the catalyst in the presence of water and sulfur oxide in the reaction mixture
Previous research results that will contribute to the successful implementation of the project:
method of the second support deposition (alumina modified with oxides of rare–earth elements) on the surface of the cordierite blocks has been developed;
method of the active components introduction on the surface of the cordierite blocks with a layer of the second support has been established;
testing (screening) of the block catalysts, containing complex oxides of 3-d metals and their compositions with palladium and platinum, in the process of methane oxidation has been performed.
Research to be done:
study of catalytic systems based on oxides of 3-d and 4-f metals with low content of platinum group metals (0.3–0.5%) under the specification conditions aimed at optimizing the composition of the catalysts
investigation of long-term performance of the most active catalysts under laboratory conditions
pilot scale bench test of the technology of catalytic purification from methane
As the result we'll get catalytic composition (method of its production and conditions of application), which will ensure the oxidation of methane to CO2 and H2O under the specification conditions:
Conversion> 80% at GHSV= 50 000 h–1
Methane concentration 1000–2000 ppm at ~ 400 °С with humidity(10–12%)
Presence of SOx (around 1–2 ppm) and NOx
Time to complete the research– 8 months
This technology is under development
Details of the research were not laid open in information sources
Technology Owner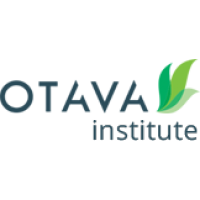 Otava Research Institute
Research Institute
Related keywords
Industrial Technologies
Chemical Technology and Engineering
Energy Technology
Protecting Man and Environment
Industrial Products
Oil, gas and coal
catalysis
gas purification
porous
catalytic composition
gas emissions
About Otava Research Institute
Research Institute from Ukraine
Otava Research Institute
Otava Institute is a global provider of one-stop integrated research solutions for business and life science. Our team includes chemists, biologists, physicists whose combined efforts contribute to the complex contract research projects for pharmaceutical, agro, cosmetic and material science industries.We are dedicated to providing clients with outstanding service in these key areas and will continue to push boundaries to remain an industry front-runner. Each day we expand our core competencies delivering of new technologies to meet all the customer's needs.

Our location in Toronto Ontario, Canada provides our clients with the added advantage of North American IP rules and regulations and secure communication and logistics. Our Ukraine – based R&D facilities represented with the Ukrainian Laboratories, that is cooperating with leading Ukrainian research institutions and carries out research work in the format of outsourcing.

We work as a preferred partner to many of the world's top 10 pharma firms, and hundreds of other companies, providing support with creative solutions for complex technical compound issues. Our scientific knowledge, combined with our research and manufacturing capability, enables us to support chemical processing and production without ever compromising on quality.

Our experience, dedication, and commitment to quality make us an ideal partner for discovery stage research.
Technology Offers on Innoget are directly posted and managed by its members as well as evaluation of requests for information. Innoget is the trusted open innovation and science network aimed at directly connect industry needs with professionals online.