Summary of the technology
A Hungarian company developed a tick removing spoon, now available in pharmacies, veterinary pharmacies and petrol stations, which can remove the adult blood-sucked tick from the human and animal skin without squeezing the tick's body. The company is looking for potential partners interested in purchasing and distributing the product.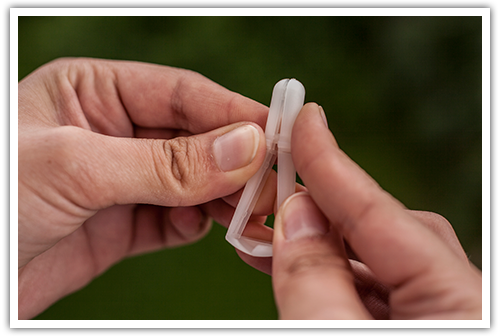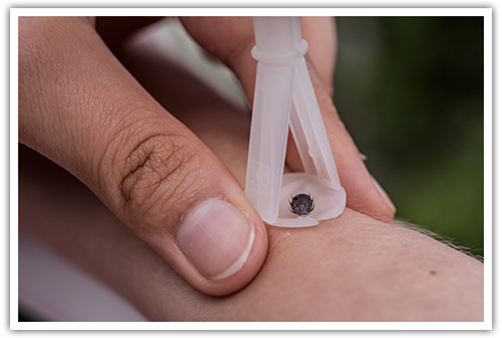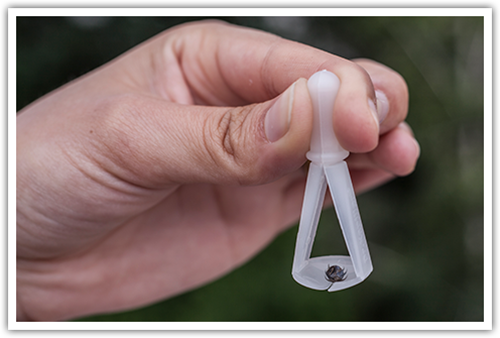 Background
Ticks are widely distributed around the world, there is more than 800 species are known. Since these arachnids are feeding on blood and are vectors of at least twelve diseases that affect humans and other animals. The dangers of these diseases are not- or lesser known to the public, also in many cases are not taken seriously.
The diseases spreaded by ticks can be bacterial (e.g.: Tularaemia) which can be cured with antibiotics and can be viral (e.g.: Crimean-Congo Hemorrhagic Fever) or parasitic diseases (e.g.: Babesiosis) that leads to frequent death if the patient only receives symptomatic treatment and not causal treatment. Millions of infections can be prevented in Europe only each year by using a professional tick removal tool.
Aadvantages
The tick removal spoon is a professionally designed product. It is simple to use and is capable of removing the smallest ticks in the nymph-stage (0,1 mm). It is able to remove the tick from the human's, pets opt other animals so during the process the tick's body does not get squeezed but it has a special effect on the skin which results the fixation lost tick to fall into the spoon.
The tick removal spoon has received an outstanding recognition: the EUREKA World Inventory Exhibition in Brussels was awarded the gold medal and the Swedish Royal Special Prize. Since then, it has been recognized for many other international awards.
Application areas
The product is currently available in pharmacies.
Other possible supplier establishments could be veterinary surgeries, petrol stations, establishments near excursion places, wildlife parks, zoo shops, hypermarkets, supermarkets, tour shops, fishing shops, hunting shops, beach shops, etc.
Market potential
With an appropriate marketing communication and strategy nearly 1.000.000 pieces of tick removing spoon can be sold in a country with 100 million habitant in a year. Traffic can be kept every year, as it is thrown away after use.
Currently in Hungary there are 50-60 thousand pieces of tick removing spoons on the market as disposable medical device, this amount can be increased 50-60 times. The target is to reach that every household has at least 1 piece of tick removing spoon. This should mean that at least ¼ of the habitants as potential consumers.
Current development status
Commercially available
Desired business relationship
The company is offering the product to potential partners interested in distribution. Potential partners could be companies with strong presence in Europe or America capable of delivering the product to the above mentioned supplier establishments.
Technology Owner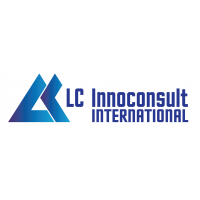 Laser Consult Ltd.
Innovation Intermediary
Related keywords
Protecting Man and Environment
Safety
Consumer related
Consumer Products
Health and beautty aids, Cosmetics
Other consumer products
Other
Agriculture, Forestry, Fishing, Animal Husbandry and Related Products
About Laser Consult Ltd.
Innovation Intermediary from Hungary
Laser Consult Ltd.
Laser Consult Technical, Scientific and Economic Consulting Kft. (Ltd.) was established in 1992 with the objective of accompanying its clients from the innovational idea all the way to selling the intellectual product by providing complex innovational services.

Our mission, through our services, is to promote the utilisation of intellectual products, create a business value from innovative solutions, promote the co-operation of places of research and enterprises and the development of Hungarian higher education through the professional support of innovational activities. The foundation of the successful operation of the company is our fundamental philosophy, in which we lay a significant emphasis on establishing a relationship of confidence and developing a long-term successful co-operation with our clients.
Technology Offers on Innoget are directly posted and managed by its members as well as evaluation of requests for information. Innoget is the trusted open innovation and science network aimed at directly connect industry needs with professionals online.