Summary of the technology
In the present, a procedure of obtaining adsorbent from a waste material and its use are disclosed. This invention provides a natural waste material, specifically avocado seed, its preparation and use for the filling of columns used in the elimination of contaminants present in wastewater. The particles have an irregular shape and variable size for filling columns of different diameter and length. The adsorbent has the sufficient hardness for avoiding a particle collapse. The material does not rot, is re-generable and ecological. In the present invention the preparation of the adsorbent, its pre-activation, carbonization and application to eliminate the color of textile wastewater is disclosed. The color elimination from textile wastewater, as well as decrease of salts, total suspended solids, chemical oxygen demand (COD) and total organic carbon (TOC), is carried out passing the textile wastewater through a column filled with the prepared adsorbent. In batch systems metals dissolved in water can be eliminated.
Description of the technology
Intellectual property status
Technology Owner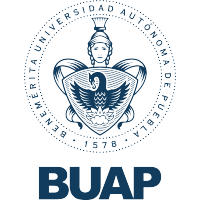 Benemérita Universidad Autónoma de Puebla
Technology Transfer Office
Related keywords
Industrial Technologies
Clean Industrial Technologies
Industrial Products
Pollution and Recycling Related
Water treatment equipment and waste disposal systems
About Benemérita Universidad Autónoma de Puebla
Technology Transfer Office from Mexico
Benemérita Universidad Autónoma de Puebla
Public University with 527 full time teachers, recognized by the national system of researchers (S.N.I.), with a large contribution from documents of scientific divulgation in diverse areas of knowledge and presentation of patent documents, which occupies the third place in the ranking of universities in Mexico with the largest number of patent applications
Technology Offers on Innoget are directly posted and managed by its members as well as evaluation of requests for information. Innoget is the trusted open innovation and science network aimed at directly connect industry needs with professionals online.