Summary of the technology
Dehazing using Color-Lines
Project ID : 10-2014-3005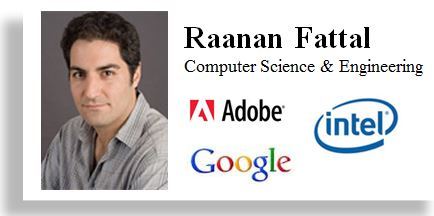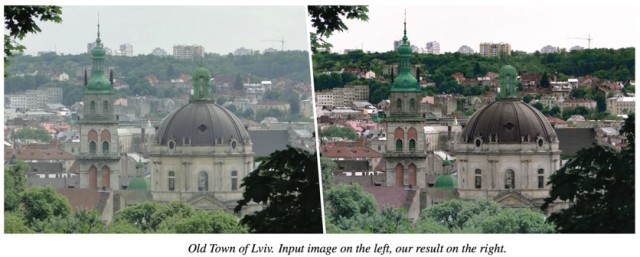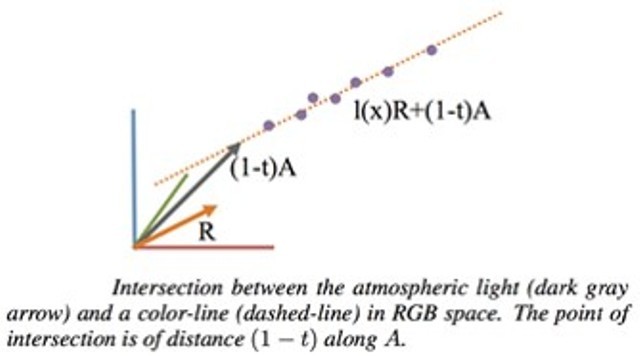 Description of the technology
Color-lines used to recover scene transmission based on offset of lines from the origin
| | |
| --- | --- |
| Categories | Computer Science & Engineering, Imaging / Computer Graphics |
| Development Stage | Research completed, method implemented and tested against state-of-the-art |
| Patent Status | US patent application filed |
Highlights
Most image dehazing methods remove the layer of haze by recovering the direct scene radiance.

These methods rely on a physical image formation model that describes the hazy image as a combination between the scene radiance and the atmospheric light.

In the case of RGB images, the input image supplies only three of the four constraints required to produce optimum results and necessitate supplying additional information about the scene.

New method produces superior results without the need for additional inputs.
Our Innovation
New method for single-image dehazing that relies on a generic regularity in natural images
where pixels of small image patches typically exhibit a one-dimensional distribution in RGB color space, known as color-lines. Local image formation model uses the color-lines in hazy images to recover the scene transmission based on their offset from the origin.
Key Features
Algorithm validates its hypothesis and obtains more reliable transmission estimates where possible.

Unique pixel distribution predicted by model enables identification of patches not exhibiting proper color-lines and discards them.

Extensive evaluation of this method over different types of images and comparison to state-of-the-art methods over established benchmark images shows consistent improvement in the accuracy of the estimated scene transmission and recovered haze-free radiances.
Development Milestones
Real-time implementation on various platforms

Developing application specific user-interface
The Opportunity
Applications in long-distance photography

Airborne imaging

Satellite photography

Underwater photography

Security/Surveillance
Project manager
Tamir Huberman
VP Business Dev. Computer Science & IT Director
Project researchers
Raanan Fattal
HUJI, School of Computer Science and Engineering
CS - Computer Vision
Related keywords
Information Processing, Information System, Workflow Management
IT and Telematics Applications
Multimedia
Computers
Computer Graphics Related
Specialised Turnkey Systems
Scanning Related
Peripherals
Computer Services
Computer Software Market
Other Computer Related
Computer Science & Engineering
Imaging / Computer Graphics
About Yissum - Research Development Company of the Hebrew University
Technology Transfer Office from Israel
Yissum - Research Development Company of the Hebrew University
Yissum Research Development Company of the Hebrew University of Jerusalem Ltd. Founded in 1964 to protect and commercialize the Hebrew University's intellectual property. Ranked among the top technology transfer companies, Yissum has registered over 8,900 patents covering 2,500 inventions; has licensed out 800 technologies and has spun-off 90 companies. Products that are based on Hebrew University technologies and were commercialized by Yissum generate today over $2 Billion in annual sales.
Technology Offers on Innoget are directly posted and managed by its members as well as evaluation of requests for information. Innoget is the trusted open innovation and science network aimed at directly connect industry needs with professionals online.