Summary of the technology
Viral RNA-dependent RNA Polymerases (RdRPs) Targeted Library (1259 compounds) with predicted activity against viral RdRPs is offered. It has been carefully designed using machine learning (artificial neural networks and Bayesian statistics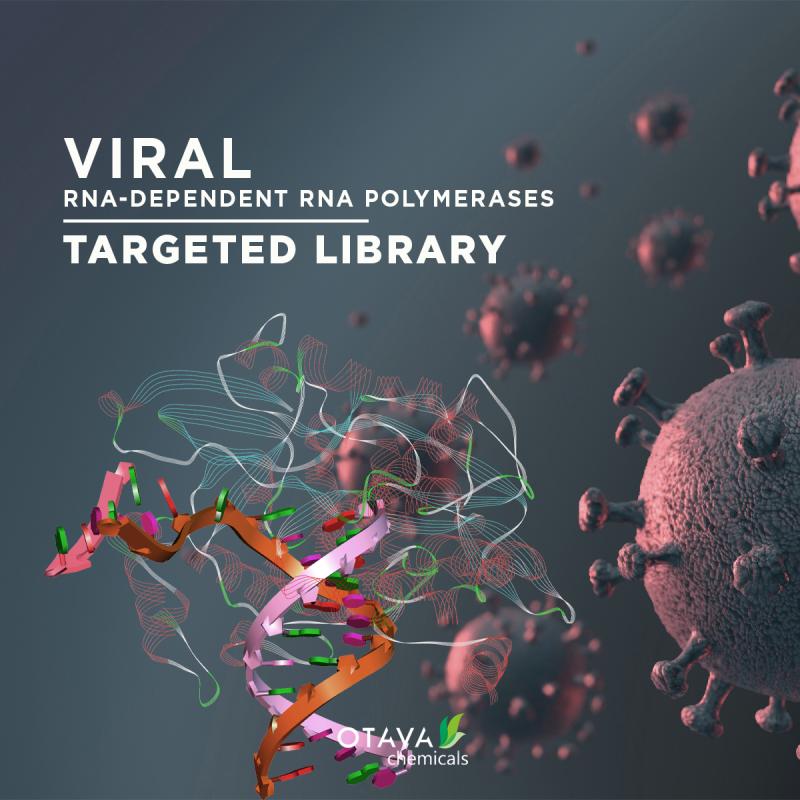 Description of the technology
Otava Research Institute group offers Viral RNA-dependent RNA Polymerases (RdRPs) Targeted Library (1259 compounds) with predicted activity against viral RdRPs. RNA-dependent RNA polymerase (RdRP, RDR or RNA replicase) is an catalyst of the replication of RNA from an RNA template. RdRPs are important targets for antiviral drug development. 1706 compounds with known activity against RdRP viruses (different strains of hepatitis C virus, hepatitis GB virus, influenza A virus, influenza B virus and human poliovirus 1) were randomly divided into two equal groups.
Each group had equal amounts of active and inactive compounds and was used as a training and test kit. We used a number of different molecular descriptors - topological descriptors, fingerprints, molecular weight, the number of acceptors and donors of hydrogen, the number of rings, the number of rotating bonds, LogP, PSA and others. Test kits were used to validate all variants. The best compounds selected by machine learning methods are visually analyzed. The use of 14 different artificial neural networks and models should increase the number of active compounds detected during screening.
Technology Owner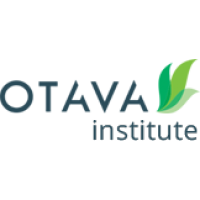 Otava Research Institute
Research Institute
Related keywords
Biological Sciences
Medicine, Human Health
Virus, Virology / Antibiotics / Bacteriology
Biology / Biotechnology
Molecular design Technology
Enzyme Technology
Infectious Diseases
Pharmaceutical Products / Drugs
Pharmaceutics
Consumer related
Pharmaceuticals/fine chemicals
Medical Health related
Diagnostic
machine learning
library comounds
compunds
library
rna-dependent
rna
polymerases
About Otava Research Institute
Research Institute from Ukraine
Otava Research Institute
Otava Institute is a global provider of one-stop integrated research solutions for business and life science. Our team includes chemists, biologists, physicists whose combined efforts contribute to the complex contract research projects for pharmaceutical, agro, cosmetic and material science industries.We are dedicated to providing clients with outstanding service in these key areas and will continue to push boundaries to remain an industry front-runner. Each day we expand our core competencies delivering of new technologies to meet all the customer's needs.

Our location in Toronto Ontario, Canada provides our clients with the added advantage of North American IP rules and regulations and secure communication and logistics. Our Ukraine – based R&D facilities represented with the Ukrainian Laboratories, that is cooperating with leading Ukrainian research institutions and carries out research work in the format of outsourcing.

We work as a preferred partner to many of the world's top 10 pharma firms, and hundreds of other companies, providing support with creative solutions for complex technical compound issues. Our scientific knowledge, combined with our research and manufacturing capability, enables us to support chemical processing and production without ever compromising on quality.

Our experience, dedication, and commitment to quality make us an ideal partner for discovery stage research.
Technology Offers on Innoget are directly posted and managed by its members as well as evaluation of requests for information. Innoget is the trusted open innovation and science network aimed at directly connect industry needs with professionals online.