Summary of the technology
The offer SARS-CoV-2 Helicase (NSP13) Targeted Library, which contain 1170 compounds with predicted activity against this vital protein. The overall procedure included accurate flexible docking of Drug-like Green Collection into helicase active site.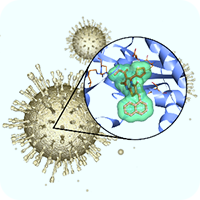 Description of the technology
We offer a target library of SARS-CoV-2 Helicase (NSP13), which contains 1170 compounds with predicted activity on helicase SARS-CoV-2 (non-structural protein 13, NSP13), which is important for coronavirus replication. It separates double-stranded RNA (dsRNA). The identification of small molecules for which the replication apparatus is a target has shown the highest potential for the detection of antiviral drugs.
The library was developed based on virtual screening receptors using a homologous model of SARS-CoV-2 NSP13. Final selection of compounds was performed based on key structural determinants of the enzymatic active site for ligand binding, scoring, and intermolecular hydrogen bonds with key amino acid residues of the active site.
Technology Owner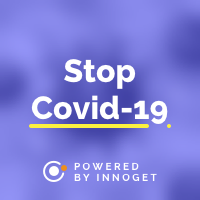 Covid-19 Innovation Challenges by Innoget
Innovation Intermediary
Related keywords
Applications for Health
Biological Sciences
Medicine, Human Health
Biostatistics, Epidemiology
Diagnostics, Diagnosis
Medical Research
Human vaccines
Emergency Medicine Technology
Genetic Engineering Technology
Infectious Diseases
Medical/health
Genetic Engineering / Molecular Biology
Genetic Engineering Market
Medical Health related
Diagnostic
Diagnostic services
Covid-19
compounds
coronavirus
sars-cov-2
About Covid-19 Innovation Challenges by Innoget
Innovation Intermediary from United Kingdom
Covid-19 Innovation Challenges by Innoget
Ahead of the current Coronavirus outbreak, Innoget is fully committed to contributing to mobilizing scientific and expert communities to find a real solution to the Covid-19 pandemic. Therefore, we're supporting worldwide calls and programs that could help in any aspects of the coronavirus crisis.

Is your organization promoting or looking for innovation or research initiatives to mitigate the Covid-19 outbreak? Email us at covid19@innoget.com to list them.

Channeled through Innoget's online open innovation network, initiatives in the health, virology, medicine, or novel technologies applied to human health, among others, are listed and disseminated to Innoget members -ranging from hospitals, research institutes, scientists, businesses, and public administrations- and innovation partners worldwide.
Technology Offers on Innoget are directly posted and managed by its members as well as evaluation of requests for information. Innoget is the trusted open innovation and science network aimed at directly connect industry needs with professionals online.