Summary of the technology
TECHNOLOGY DESCRIPTION
• The device applies a mixture of a hydrophilic polymer (hydrogel), water and optionally fertilizers and other substances at a specified dose to each seedling.
• Hydrogels are strongly water-binding substances (up to 300 times their own weight), which can subsequently be used for growth and development. The water consumption of irrigated seedlings is reduced by half using hydrogel. Hydrogel also allows the growth of seedlings where it is due to lack of precipitation impossible (semi-desert, desert). Hydrogel is harmless, completely disintegrates after about five years (the time required for establishment of seedlings).
• The device enables fast and efficient planting of eight thousand seedlings of forest trees, as well as agricultural crops such as coffee, banana and many others.
• The device is ideal for use on large areas with low slope and well-paced terrain, such as plantations.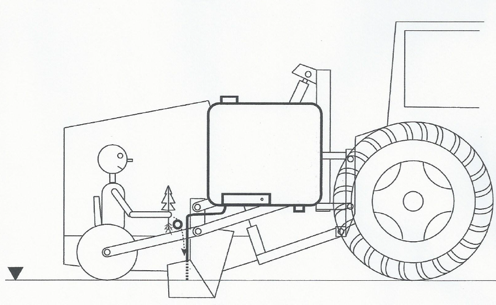 Description of the technology
UNIQUE FEATURES AND ADVANTAGES
• Reduced water consumption by planting up to 50%.
• The possibility of planting where it has been impossible so far due to insufficient precipitation.
• High planting efficiency - about 8000 seedlings per shift.
• Simplicity, easy handling and very low failure rate.
• The device is suitable for virtually all types of agricultural machinery carriers.
POTENTIAL APPLICATION AND USE
• Restoration of drought-affected forest stands.
• Afforestation of deserts and semi-deserts.
• Planting of agricultural crops in areas with low precipitation - coffee, banana, etc.
• Line planting along highways.
WHAT WE ARE LOOKING FOR
• We are seeking in particular partners from the field of agricultural and forestry machinery production with global operation and interest in areas with low precipitation.
Intellectual property status
Granted Patent
tba
Czech republic

Technology Owner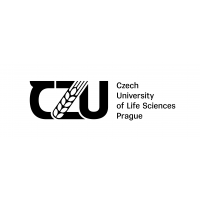 Czech University of Life Sciences
Technology Transfer Office
Additional information (attached documents)
Related keywords
Agriculture
Agriculture Machinery / Technology
Biocontrol
Horticulture
Precision agriculture
Seed coating
Sylviculture, Forestry, Forest technology
Forest technology
Agrofood Industry
Technologies for the food industry
Protecting Man and Environment
Environment
Ecology
Environmental Engineering / Technology
Natural Disasters
Biodiversity / Natural Heritage
Climate Change mitigation
Remediation of Contaminated Sites
Equipment and instrumentation
About Czech University of Life Sciences
Technology Transfer Office from Czech Republic
Czech University of Life Sciences
Centre for Innovation and Technology Transfer at the Czech University of Life Sciences helps with the transfer of the University knowledge into practice. We are responsible for evaluation of University research and development outcomes in terms of their commercial potential and the management of the University's intellectual property. We foster cooperation with industry for further development of these results, their commercialization and utilization across society.
Technology Offers on Innoget are directly posted and managed by its members as well as evaluation of requests for information. Innoget is the trusted open innovation and science network aimed at directly connect industry needs with professionals online.