Summary of the technology
• Our device uses pulsed electric heating technology to process food at low temperatures (approx. 42⁰C).
• High-voltage pulsation is a gentle way of preparing food, in which all healthy substances, especially vitamins, are preserved.
• During processing, cell membranes in food cells are opened, which allows better absorption of vitamins and enzymes in the human body.
• Food is sterilized by a pulsed electric field and is therefore suitable for direct consumption.
Description of the technology
UNIQUE FEATURES AND ADVANTAGES
The food processing method is highly energy efficient (the device is powered by 220 volts).
Processing is very fast (pulsation process takes only a few seconds).
The opening of the cell membrane that occurs during the processing allows the human body to absorb nutrients and vitamins more easily (for example, after processing carrots with a pulse heater, the human body receives almost 95% of beta-carotene, while consumed in its raw state only 20% would be absorbed).
The maintenance of low temperature during processing means that processed food can be consumed as part of a raw diet.
POTENTIAL APPLICATION AND USE
Our technology is ideal for use in industrial food processing, but also as a home food processing appliance.
It is a technology with a wide market potential, applicable to numerous groups of end-customers (baby food, nutrition in medicine, raw food, healthy lifestyle).
During pulsation process it would be possible to achieve a temporary opening of cells' membranes, when another substance can be introduced inside them (for example supplements such as food dye, essential oils or enzymes).
WHAT WE LOOK FOR
We are looking for partners manufacturing food processing equipment, who are interested in application of innovative new technologies.
Intellectual property status
Granted Patent
tba
Czech Republic

Patent already applied for
International patent application

Technology Owner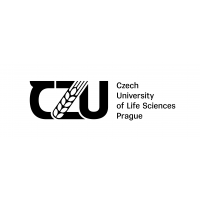 Czech University of Life Sciences
Technology Transfer Office
Additional information (attached documents)
Related keywords
Industrial manufacturing, Material and Transport Technologies
Agrofood Industry
Technologies for the food industry
Drink Technology
Food Additives/Ingredients/Functional Food
Food Processing
Food Technology
Food quality and safety
Food Microbiology / Toxicology / Quality Control
Safe production methods
Tracability of food
Food and feed ingredients
Food & feed ingredients
Consumer related
Food and Beverages
Health food
Foodstuffs Intended For Special Nutritional Uses
pef technology
food sterilization
pulsed electric field technology
pef
About Czech University of Life Sciences
Technology Transfer Office from Czech Republic
Czech University of Life Sciences
Centre for Innovation and Technology Transfer at the Czech University of Life Sciences helps with the transfer of the University knowledge into practice. We are responsible for evaluation of University research and development outcomes in terms of their commercial potential and the management of the University's intellectual property. We foster cooperation with industry for further development of these results, their commercialization and utilization across society.
Technology Offers on Innoget are directly posted and managed by its members as well as evaluation of requests for information. Innoget is the trusted open innovation and science network aimed at directly connect industry needs with professionals online.