Summary of the technology
Amos Nussinovitch – High Strength Alcoholic Jelly Shots – (TTM #) – The researcher developed food grade (GRAS), gelatin free and gluten free hydrocolloidal jelly shots that may contain as high as 70% alcohol and do not necessarily need refrigeration. This is unique since jelly shots available on the market today are limited to 15% alcoholic content because of the preparation used. The demand for high-strength premixed alcoholic ready-to-drink (RTD) beverages is growing at a compound annual rate of 4.5% from 2017 to 2026 and the market was $5.2 Billion in 2017. Yissum is looking to collaborate with a commercial entity that can bring this novel jelly shot to market.

Patent Position: None – Know How.
Scientific Article: Unpublished.

Project ID : 47-2020-10909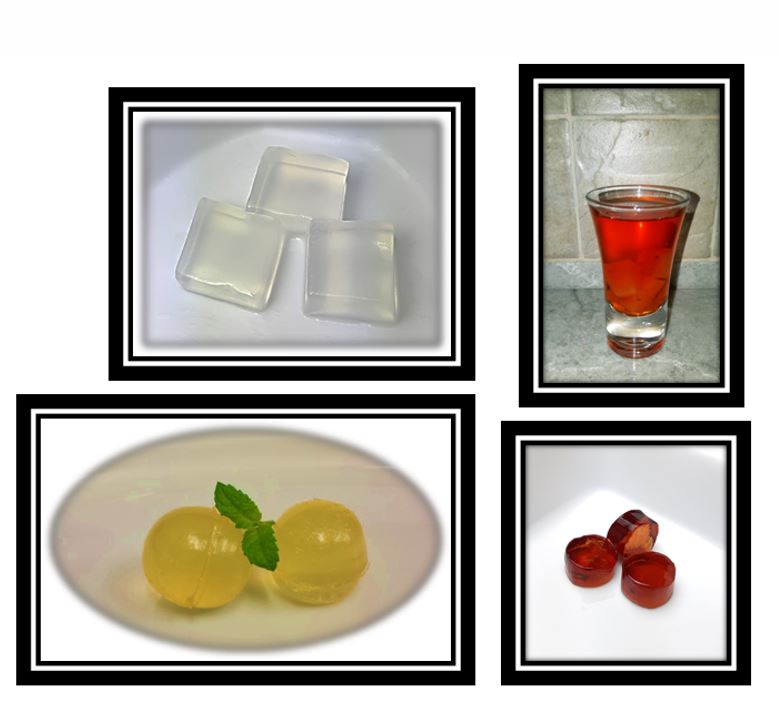 Description of the technology
Category
Food
Keywords
Alcohol, Jelly Shot
Current development stage
Experimental proof of concept; development of several products
Collaboration Opportunity
Choose an item
Background
A cocktail is analcoholicmixed drink, which is either a combination ofspirits, or one or more spirits mixed with other ingredients such as fruit juice, flavored syrup, or cream. There are various types of cocktails, based on the number and kind of ingredients added. However, cocktails require expertise and time to prepare. A shooter, or shot, is a small serving ofspirits or amixed drink (usually about one ounce), typically consumed quickly in a single gulp. Certain types of alcohol are typically used for the alcohol shots.Those include Absinthe, Whiskey, Rum, Vodka, Tequila, Gin and many others.
Every year thousands of people are victims of drink spiking, where alcohol or drugs were added to someone's drink without them knowing. In some cases, so-called "date rape drugs" may be used to spike a drink before a sexual assault.Therefore, the demand for ready-to-drink (RTD) and high-strength premixes in individual closed packaging is on the rise. According to a market research by IBISWorld, the RTD alcoholic beverages market constituted of a $5.2 billion in 2017 in the U.S, and the global market for RTD and high-strength premixes is predicted to grow at a compound annual growth rate of 4.5% from 2017 to 2026. A December 2017 report by market intelligence agency Mintel found that 26% of RTD alcoholic beverage drinkers in the U.S. consumed more of the products in 2017 than they did in 2016.
Alcoholic jelly shots, part of the RTD beverage market, are becoming popular in bars and at house parties. The alcoholic content, however, of the current RTD jelly shots is limited to 15% v/v because of the preparation method. In addition, these products are restricted to a certain texture and shape due to technical difficulties. Therefore, there is business potential in creating novel ways of producing and serving products that may contain high proportions of alcohol.
Our Innovation
We have developed gelatin free & gluten free hydrocolloidal products (see photographs below) that may contain between 70-90% alcohol. These products do not necessarily need refrigeration.
The novel shot is comprised of a hydrocolloid matrix. Production is easy and cheap. The shape, size, taste and texture of the products can be adjusted and controlled to requested specifications.
Opportunity
Yissum is looking to collaborate with a commercial entity that can bring this novel jelly shot to market.
Project manager
Ilya Pittel
VP, BD AGTECH, FOODTECH, VETERINARY & ENVIRONMENT
Project researchers
Amos Nussinovitch
HUJI, Faculty of Agricultural, Food and Environmental Quality Sciences
Biochemistry, Food Science and Nutrition
Related keywords
Technologies for the food industry
Food quality and safety
Micro- and Nanotechnology related to agrofood
Agrofood Industry
Food Processing
Food and Beverages
Wine and liquors
Ices and Desserts
Food & Nutrition
Functional Foods & Ingredients
About Yissum - Research Development Company of the Hebrew University
Technology Transfer Office from Israel
Yissum - Research Development Company of the Hebrew University
Yissum Research Development Company of the Hebrew University of Jerusalem Ltd. Founded in 1964 to protect and commercialize the Hebrew University's intellectual property. Ranked among the top technology transfer companies, Yissum has registered over 8,900 patents covering 2,500 inventions; has licensed out 800 technologies and has spun-off 90 companies. Products that are based on Hebrew University technologies and were commercialized by Yissum generate today over $2 Billion in annual sales.
Technology Offers on Innoget are directly posted and managed by its members as well as evaluation of requests for information. Innoget is the trusted open innovation and science network aimed at directly connect industry needs with professionals online.