Summary of the technology
Researchers have developed an anti-adhesive coating based on a polymer naturally and sustainable produced by a marine bacterium. This coating prevents the bacterial adhesion and the subsequent biofilm formation that usually leads to host bacterial infections difficult to eradicate and control with the antibiotics currently in use, namely in hospital environments. This coating can be applied in a cost effective way to a broad range of materials through the application of a universal glue.
Description of the technology
A naturally produced polymer by a marine bacterium was used to develop a coating with anti-adhesive properties that impair bacterial adhesion/biofilm formation and that can be applied to a wide variety of materials. The polymer is produced in high amounts by a bacterium that is among the highly efficient polymer producers and secrets it directly to the culture medium, allowing an easy and efficient recovery with few purification steps, making this polymer a cost-effective product. It was already demonstrated that an ultrathin coating of this polymer significantly reduce the amount of Staphylococcus epidermidis bound to surfaces, even in the presence of plasma proteins. At this moment, the proof of concept is being performed to apply this coating technology to catheters, namely urinary and vascular, as preliminary assays with platelets revealed very low platelet adhesion and non-activation, which is correlated with non-thrombogenic features. Nevertheless, we are also interested in extending the application of this coating to other catheters as well as to other devices and surfaces.
Microbial anti-adhesive coating and that can be easily applied to different type of materials/surfaces prone to bacterial attachment and proliferation. Examples:
- Health sector: vascular and urinary catheters, surgical drains, endotracheal and nasogastric tubes, etc;
- Agri-food sector: formulation of food packaging, water treatments, etc;
- Cosmetic sector: personal care products, etc.
Intellectual property status
Granted Patent
Patent number : P448.7
Where :
Current development status
Experimental technologies
Desired business relationship
Technology selling
Patent licensing
Joint ventures
Technology development
New technology applications
Adaptation of technology to other markets
Technology Owner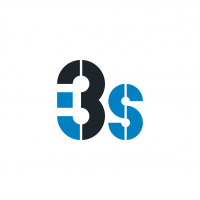 TTPU
Technology Transfer Office
Related keywords
Biological Sciences
Medicine, Human Health
Micro- and Nanotechnology related to Biological sciences
Industrial Biotechnology
Genetic Engineering / Molecular Biology
Microbiology Market
About TTPU
Technology Transfer Office from Portugal
TTPU
The i3S consortium, headed by the UPorto, brings together four institutions and researchers from several schools of the UPorto, thus consolidating an extensive collaboration between all institutions that spans many years. The long-term collaboration between IBMC, INEB and IPATIMUP, from which stems i3S, encompasses joint projects, co-supervision of PhD students, sharing of large equipment and employment of research staff under coordinated policies. Six schools of the UPorto (FMUP, ICBAS, FMDUP, FCUP, FEUP and FFUP) and three hospitals (CH S João, CH Porto and IPO) also contribute to the activities of i3S. This wide participation of schools, research institutions and hospitals in a research institute is unique in Portugal and is a valuable asset for science and technology development, while creating an environment that feeds real breakthrough research and translation of discoveries into the clinic. The new building - completed in 2015 - is also a key element in the creation of this vibrant environment. This intricate network that is i3S focuses on three Integrative Programs: Cancer, Host Response and Interaction, and Neurobiology and Neurologic Disease.
Technology Offers on Innoget are directly posted and managed by its members as well as evaluation of requests for information. Innoget is the trusted open innovation and science network aimed at directly connect industry needs with professionals online.