Summary of the technology
A new ion release system for revascularization and tissue regeneration based of calcium phosphate glass nanoparticles has been patented and developed. Partners to further develop the technology and/or to establish commercial agreements along with technical cooperation are sought.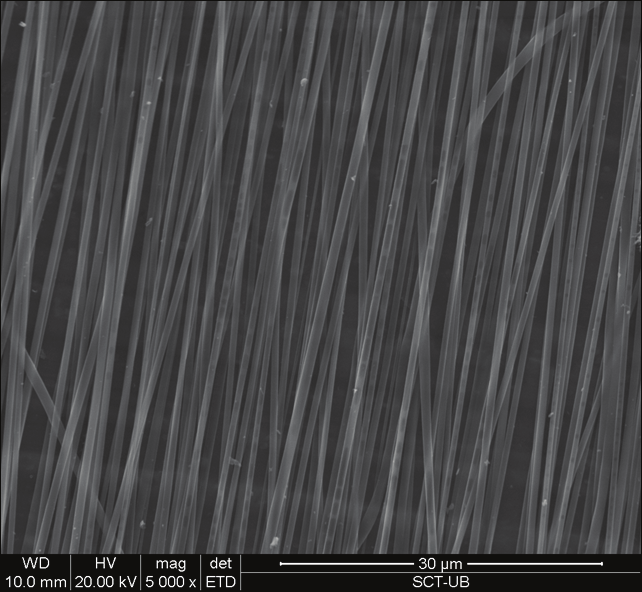 The Challenge

Phosphate glasses have gained great interest as biomaterials not only because their chemical composition can be tailored to control their solubility or biodegradability, but also because these glasses can be synthesised to include modifying oxides that are able to induce a specific biological response and enhance biocompatibility. Some of the potential clinical applications of these glasses are: bone cavity fillers, drug delivery systems, biodegradable and bioactive phase in composites for tissue engineering scaffolds and bone fixation devices.
Vascular ulcers (caused by diabetes, pressure or ischemia) are among the highest prevalence chronic wounds (2%) and comprise the majority of unhealed wounds in elderly population (> 65). Although at present there are many dressings for healing dermal ulcers, none of them regenerates the wounded skin. Nowadays the latest treatments for skin healing and regeneration are based on cell therapy and the application of growth factors.
These approaches are complex and costly.
The Technology

The technology proposed represents a new process for the preparation of a novel calcium phosphate glass that enhance the biomedical properties in a cost-effective way. This new method has been used in the development of biodegradable dressings based on polylactic acid (PLA), a well known biodegradable polymer, FDA approved in various biomedical applications. This polymer has never been used before for dermal dressings. The novelty of the material lies on the incorporation of soluble calcium phosphate glass nanoparticles as a ion release agent. These particles elaborated by a sol-gel process are embedded within the polymer matrix creating a mesh fabricated by the electrospinning technique.
Current stage of development

Different studies have been made to confirm the proof of concept. Both cell in vitro and in vivo studies have shown the angiogenic potential of these biomaterials.
Applications and Target Market


·  This technology allows to obtain a new nanomaterial useful as a tuneable control ion release agent with specific target cell signalling. Relevant to the use for bone or vascular tissue regeneration.

·  It could be of interest for pharmaceuticals and biomaterials Research and Developmen companies.
Innovative advantages


·  A dressing that regenerates the affected tissue by its revascularization and by promoting the migration of fibroblastic cells due to the ion release system.

·  Ability to regenerate the dermis without using biological agents such as cells, protein, peptides or growth factors.

·  A decreased healing and tissue regeneration time in ulcer treatment, together with revascularization of the wounded area reduces the percentage of relapses.

·  All these advantages allow a significant reduction in costs production.
Intellectual property status
Granted Patent
-
Technology available for licensing with technical cooperation - , Patent Status European patent application h n n r nt

Technology Owner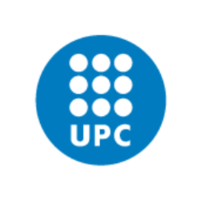 Universitat Politècnica de Catalunya - UPC
Technology Transfer Office
Related keywords
Biological Sciences
Medicine, Human Health
Genome Research
Stem cell Technologies
Biology / Biotechnology
Microbiology Technology
Micro- and Nanotechnology related to Biological sciences
Medical Health related
Therapeutic
regeneration
About Universitat Politècnica de Catalunya - UPC
Technology Transfer Office from Spain
Universitat Politècnica de Catalunya - UPC
The Universitat Politècnica de Catalunya - BarcelonaTech is a public institution dedicated to higher education and research in the fields of engineering, architecture and science, which contributes its knowledge and expertise in order to increase scientific output, transfer its results to society and provide a network of scientific and technical state-of-the-art facilities and technology valorization services that place us at the leading edge of innovation and economic development.

The UPC has established itself as a driver of innovation and is the technology partner of choice for companies and organizations with which it develops projects and builds partnerships. A role borne out by the numerous agreements and research projects that have been set in motion by groups, organizations and laboratories; the creation of new technology-based companies; the generation and exploitation of patents, and the scientific and technical services UPC makes available to its environment in order to generate progress and employment.

The Technology Transfer Office (SGI) is responsible of Designing, coordinating and implementing research valorisation strategies, carrying out the protection policy of the research results, marketing these results through license contracts and designing and setting up the University's enterprise creation model in order to transfer the results of the research to the market, protect and commercialize these results, promote the culture of entrepreneurship and innovation, and create technology-based companies within the UPC environment.
Technology Offers on Innoget are directly posted and managed by its members as well as evaluation of requests for information. Innoget is the trusted open innovation and science network aimed at directly connect industry needs with professionals online.