Summary of the technology
A novel magnesium phosphate cement with good properties for clinical applications has been patented and developed. It is envisaged as an excellent root canal filler for endodontic treatments, improving the commercial materials currently used for this application. Partners to establish commercial agreements along with technical cooperation are sought.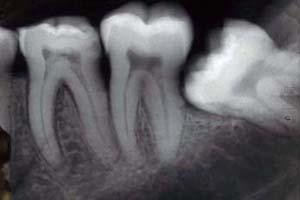 The Challenge
is to develop a new formulation of MPC to overcome the mentioned problems at the same time as their beneficial properties are maintained in order
The Technology

A novel magnesium phosphate cement formulation based on a magnesium oxide and a sodium (Na) phosphate mixture, with enhanced properties for clinical applications has been developed. The exothermia and setting kinetics of the new cement formulations were tailored to comply with clinical requirements. This novel Na-MPC has been characterized in terms of their reaction products, their microstructure and their mechanical properties.
The MPC studied showed that early compressive strengths were substantially higher than that of MTA. The Na-MPC were shown to have antibacterial activity, which was attributed to the alkaline pH developed during the setting reaction. These materials can be prepared as granules, cements, coatings, or dense/porous ceramics among others.
Current stage of development

Some properties have been tested in vitro with human teeth in collaboration with the School of Dentistry of the University of Minnesota. In vivo biocompatibilities studies are currently in process.
Applications and Target Market


· Technology of interest for companies devoted to biomaterials manufacturing for hard tissue regeneration in biomedical applications such as odontology and bone surgery.

· Relevant in endodontic applications, as a root canal filler or root canal sealer.

· Useful for filling bone cavities, bone fractures stabilization or anchoring dental prosthe sis.

· Also usable for drug delivery systems and tissue engineering scaffolds.
Innovative advantages

· Easy preparation Fast setting High early strenght Stable with time Good sealing High adhesion High pH achieving an excellent antimicrobial effect
Intellectual property status
Granted Patent
-
Technology available for licensing with technical cooperation Patent Status US and European patent applications

Technology Owner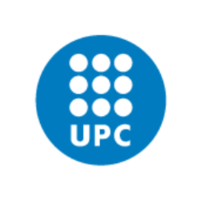 Universitat Politècnica de Catalunya - UPC
Technology Transfer Office
Related keywords
Biological Sciences
Biology / Biotechnology
Medicine, Human Health
Inorganic Chemistry
Medical Technology / Biomedical Engineering
Applications for Health
Surgery
Medical Health related
Therapeutic
Surgery and Anaesthesiology
About Universitat Politècnica de Catalunya - UPC
Technology Transfer Office from Spain
Universitat Politècnica de Catalunya - UPC
The Universitat Politècnica de Catalunya - BarcelonaTech is a public institution dedicated to higher education and research in the fields of engineering, architecture and science, which contributes its knowledge and expertise in order to increase scientific output, transfer its results to society and provide a network of scientific and technical state-of-the-art facilities and technology valorization services that place us at the leading edge of innovation and economic development.

The UPC has established itself as a driver of innovation and is the technology partner of choice for companies and organizations with which it develops projects and builds partnerships. A role borne out by the numerous agreements and research projects that have been set in motion by groups, organizations and laboratories; the creation of new technology-based companies; the generation and exploitation of patents, and the scientific and technical services UPC makes available to its environment in order to generate progress and employment.

The Technology Transfer Office (SGI) is responsible of Designing, coordinating and implementing research valorisation strategies, carrying out the protection policy of the research results, marketing these results through license contracts and designing and setting up the University's enterprise creation model in order to transfer the results of the research to the market, protect and commercialize these results, promote the culture of entrepreneurship and innovation, and create technology-based companies within the UPC environment.
Technology Offers on Innoget are directly posted and managed by its members as well as evaluation of requests for information. Innoget is the trusted open innovation and science network aimed at directly connect industry needs with professionals online.