Summary of the technology
Fluidic device that allows high sample volume injection in HPLC systems and provides an automated purification step, reducing sensitivity problems and facilitating the analysis of extracted compounds from complex matrix.
Description of the technology
Technology Application:
i) Therapeutic drug monitoring and forensic medicine;
ii) Environmental analysis e.g. pollutants in air, water, soil;
iii) Food quality evaluation
Developmental Stage:
​​​A LC-MS/MS method based on this fluidic device has been validated in the laboratory and is currently used for therapeutic drug monitoring (Imatinib and Norimatinib) of cancer patients. Miniaturization and automation are required for commercial use. Patent opportunities are currently under evaluation.
Current development status
Laboratory prototypes
Desired business relationship
Technology development
Adaptation of technology to other markets
Other : Miniaturization
Technology Owner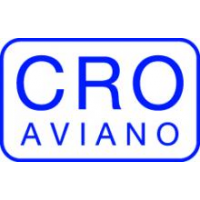 National Cancer Institute CRO Aviano
Research Institute
Additional information (attached documents)
Related keywords
Analytical Chemistry
Medicine, Human Health
Pharmaceutical Products / Drugs
Agrofood Industry
Food quality and safety
Therapeutic services
About National Cancer Institute CRO Aviano
Research Institute from Italy
National Cancer Institute CRO Aviano
National Cancer Institute CRO-Aviano is an Italian public institute funded in 1984 and is committed to pursue excellence in all aspects of clinical oncology and management of health services. CRO is also an excellence in translational and clinical research activity. Our structure performs an average of 378740 patient exams/year, 8295 pts admitted/year (50% are extra-regional) for medium-long term stays and day hospital treatment. Scientific production sets above of 230 scientific papers in journals with Impact Factor (IF), ranking in the set of the 10% most cited papers in their respective scientific field, having a total IF>1000. Clinical trials average 60 per year.
Technology Offers on Innoget are directly posted and managed by its members as well as evaluation of requests for information. Innoget is the trusted open innovation and science network aimed at directly connect industry needs with professionals online.