Summary of the technology
Novel tool for the evaluation of cognitive impairment that interfere with optimum quality of life: 18 items questionnaire with score correlated to clinical outcome and indications.
Description of the technology
Cognitive Function refers to intellectual processes and all aspects of perception, thinking, reasoning, and remembering that are key in maintaining personal and social independence, working capability, and associated quality of life. In cancer patients surgical treatment of Central Nervous System tumors, as well as radiotherapy, chemotherapy, and hormone-therapy, could induce transitory or long-term cognitive impairment due to damaged encephalic tissues or blood-vessels. The tool was validated in cancer patients 1 to 3 years after diagnosis, and 5 progression free years after the end of treatment. It is now ready to use and well known around the world and can be applied for other non-neurological populations.
Looking for:
i) IT partner to develop a mobile/web app to fill the questionnaire and provide a feedback (i.e. a colour coded output with a prescription from the psychologist). The app will facilitate questionnaire use for patients and will be useful to monitor its application around the world.
ii) Researchersand other professionals interested in validating the instruments in other populations
Technology Owner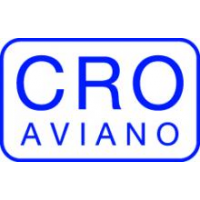 National Cancer Institute CRO Aviano
Research Institute
Additional information (attached documents)
Related keywords
IT and Telematics Applications
Applications software
Medical Health related
Therapeutic services
Oncology
Cognitive aid
psychology
About National Cancer Institute CRO Aviano
Research Institute from Italy
National Cancer Institute CRO Aviano
National Cancer Institute CRO-Aviano is an Italian public institute funded in 1984 and is committed to pursue excellence in all aspects of clinical oncology and management of health services. CRO is also an excellence in translational and clinical research activity. Our structure performs an average of 378740 patient exams/year, 8295 pts admitted/year (50% are extra-regional) for medium-long term stays and day hospital treatment. Scientific production sets above of 230 scientific papers in journals with Impact Factor (IF), ranking in the set of the 10% most cited papers in their respective scientific field, having a total IF>1000. Clinical trials average 60 per year.
Technology Offers on Innoget are directly posted and managed by its members as well as evaluation of requests for information. Innoget is the trusted open innovation and science network aimed at directly connect industry needs with professionals online.