Summary of the technology
Predictive Kit to identify patients non responding to platinum therapy. 10 gene signature as a predictive biomarker for platinum treatment against different cancer types.

The invention consists in quantifying the expression of 10 genes from tumor cells to detect patients eligible for platinum treatment at higher risk of developing drug resistance and disease progression. Drugs such as cisplatin, oxaliplatin and carboplatin are used to treat various types of worldwide common cancer, but resistance is a frequent event. Patient stratification based on tumor gene expression profile allows to personalize treatment reducing side effects and costs.
Description of the technology
THE INNOVATION:
10 gene signature to discriminate responders and non responders patients to platinum therapy in different tumors.
APPLICATIONS:
i) Disease: Epithelial Ovarian Cancer, Triple Negative Breast Cancer and potentially applicable to other cancer treatable with platinum.
ii) Sample: mRNA extracted from cancer cells
iii) Technology: any technique to quantify nucleic acids.
ADVANTAGES:
i) Gene expression quantification can be performed with high throughput, widespread techniques
ii) Applicability in different tumor types treatable with platinum
iii) Reduction of treatment costs
iv) Improvement of patients life quality by avoiding ineffective treatment and potentially serious, useless side effects.
WHAT WE OFFER:
Deep knowledge in oncology field and biochemical techniques, cancer cell lines models, sample availability for in house test.
WHAT WE ARE LOOKING FOR:
Commercial partner interested in the development of the kit under license or co-development.
Intellectual property status
Patent already applied for
102019000000130
Italy

Technology Owner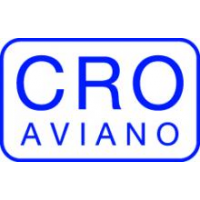 National Cancer Institute CRO Aviano
Research Institute
Additional information (attached documents)
Related keywords
Medicine, Human Health
Cytology, Cancerology, Oncology
Diagnostics, Diagnosis
Gene - DNA Therapy
Population genetics Technology
Remote diagnostics
Medical/health
Medical Health related
Diagnostic
Diagnostic services
Oncology
Medical equipment
predictive biomarker
predictive kit
About National Cancer Institute CRO Aviano
Research Institute from Italy
National Cancer Institute CRO Aviano
National Cancer Institute CRO-Aviano is an Italian public institute funded in 1984 and is committed to pursue excellence in all aspects of clinical oncology and management of health services. CRO is also an excellence in translational and clinical research activity. Our structure performs an average of 378740 patient exams/year, 8295 pts admitted/year (50% are extra-regional) for medium-long term stays and day hospital treatment. Scientific production sets above of 230 scientific papers in journals with Impact Factor (IF), ranking in the set of the 10% most cited papers in their respective scientific field, having a total IF>1000. Clinical trials average 60 per year.
Technology Offers on Innoget are directly posted and managed by its members as well as evaluation of requests for information. Innoget is the trusted open innovation and science network aimed at directly connect industry needs with professionals online.