Summary of the technology
The effectiveness of many anticancer drugs varies greatly from patient to patient and personalized dosages are required to avoid adverse side effects. The invention provides for the first time an electrochemical method to measure the concentration of the drug Irinotecan in patient's plasma and then to establish the optimal dose, with an on site test readable in real time.
Description of the technology
Irinotecan or CPT 11 is a cytotoxic pro drug used in particular for the treatment of colorectal cancer. The therapeutic drug monitoring greatly improves the effectiveness of the cancer treatment and helps to personalize the doses and to limit side effects; quick procedures are therefore essential. T
his new electrochemical method provides a simple, fast and cost effective protocol for the measurement of Irinotecan concentration through plasma collection. Said method is suitable for the manufacturing of a device, that will make the test results readily and easily accessible at the patient's bed (point of care), avoiding long times required by specialized analysis.
The method involves a first step of selective extraction of the drug on a solid phase extraction column and a following measurement of its concentration using an electrochemical technique, in particular differential pulse voltammetry.
Intellectual property status
Patent already applied for
102019000008841

Technology Owner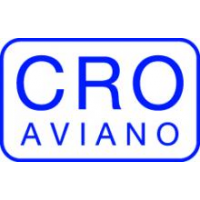 National Cancer Institute CRO Aviano
Research Institute
Additional information (attached documents)
Related keywords
Medical Health related
Other diagnostic
Oncology
chemotherapy
therapeutic drug monitoring
irinotecan
About National Cancer Institute CRO Aviano
Research Institute from Italy
National Cancer Institute CRO Aviano
National Cancer Institute CRO-Aviano is an Italian public institute funded in 1984 and is committed to pursue excellence in all aspects of clinical oncology and management of health services. CRO is also an excellence in translational and clinical research activity. Our structure performs an average of 378740 patient exams/year, 8295 pts admitted/year (50% are extra-regional) for medium-long term stays and day hospital treatment. Scientific production sets above of 230 scientific papers in journals with Impact Factor (IF), ranking in the set of the 10% most cited papers in their respective scientific field, having a total IF>1000. Clinical trials average 60 per year.
Technology Offers on Innoget are directly posted and managed by its members as well as evaluation of requests for information. Innoget is the trusted open innovation and science network aimed at directly connect industry needs with professionals online.