Summary of the technology
Platform with instruments for the recording of absentee behavior in employees of the hotel sector. It is an important tool for proper management of the PRL.
Description of the technology
Workers in the hospitality and catering sector are exposed to specific work conditions that contain physical and psychosocial risks. For INSHT (2008), the most important psychosocial risks are often caused by prolonged labor days, irregular and unusual days, difficulty in reconciling work and family life due to the time and duration of the daily work, excessive workload , under control of work, conflicting relationships with peers and colleagues, contact with clients and the lack of training and education.
For the construction of the HORECA scales, studies conducted specifically on the psychosocial and faceted/variable risks included in the most commonly used and legal-use surveys in Spain regarding the prevention of psychosocial risks were reviewed.
Intellectual property status
Other forms of protection
Copyrigth
Technology Owner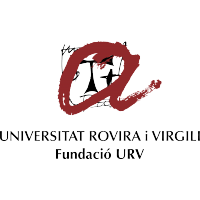 Fundació URV
Technology Transfer Office
Related keywords
Social and Economics concerns
Technology, Society and Employment
Creative products
Socio-economic development models, economic aspects
Infrastructures for social sciences and humanities
Information and media, society
Applications for Tourism
Other
Services
Media related services
Consulting services
About Fundació URV
Technology Transfer Office from Spain
Fundació URV
The Technology Transfer and Innovation Center (CTTi) meets from the University environment the technological needs and services generated by the productive sectors and administration, through the management of Transfer of Technology and Knowledge, the Intellectual and Intellectual Property management, Technology Watch, Entrepreneurship, and Technology Infrastructures Offer (business incubator).
Technology Offers on Innoget are directly posted and managed by its members as well as evaluation of requests for information. Innoget is the trusted open innovation and science network aimed at directly connect industry needs with professionals online.