Summary of the technology
The present technology belongs to the medical field: by means of potentiometric sensors it is possible to detect the presence of hydrogen peroxide in clinical samples. This fact allows the development of devices for measuring hydrogen peroxide, preferably in a single undiluted whole blood drop out of the clinical laboratory.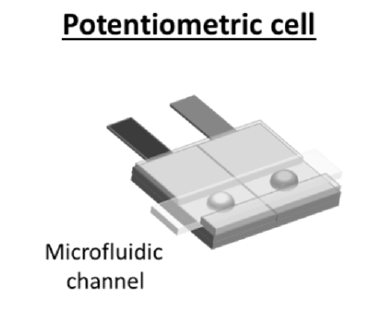 Description of the technology
The detection of hydrogen peroxide is always at the spotlight of chemical analysis. As an analyte, this substance plays a major role in many biological, industrial and environmental systems. Additionally, a plethora of bioanalytical assays and biosensors currently used in research as well as in routine clinical tests are based on the generation and detection of peroxide.
One of the industrial applications of this technology is the management and monitoring of chronic diseases. Diabetes, cholesterol and renal function are among the main biomarkers measured for the management of chronic diseases.
Although portable devices (for example glucometers) already exist for the management of diabetes, these sort of devices work by amperometry, using three electrodes for measurement. This technology uses potentiometry, using a two-electrode configuration to do the measurement, which gives more simplicity and strength to the technique. Comparing to conventional detection methods, this one drastically simplifies the measures, avoiding dilution, preparation of the serum, etc.
Current development status
Laboratory prototypes
Desired business relationship
Patent licensing
Intellectual property status
Patent already applied for
EP18382700.5
Spanish Patent and Trademark Office (OEPM)

Technology Owner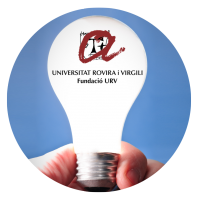 Unitat de Valorització de la URV
Licensing Manager at Fundació URV
Related keywords
Industrial Technologies
Chemical Technology and Engineering
Biological Sciences
Medicine, Human Health
Diagnostics, Diagnosis
Detection and Analysis methods
Sensor Technology related to measurements
Medical Health related
Medical instruments
medical devices
chronic desease
diabetes
cholesterol
renal function
About Fundació URV
Technology Transfer Office from Spain
Fundació URV
The Technology Transfer and Innovation Center (CTTi) meets from the University environment the technological needs and services generated by the productive sectors and administration, through the management of Transfer of Technology and Knowledge, the Intellectual and Intellectual Property management, Technology Watch, Entrepreneurship, and Technology Infrastructures Offer (business incubator).
Technology Offers on Innoget are directly posted and managed by its members as well as evaluation of requests for information. Innoget is the trusted open innovation and science network aimed at directly connect industry needs with professionals online.