Summary of the technology
How many times have we seen crutches falling to the ground when a disabled person leaves them propped against a wall ?
"Contact" are two pieces developed by researchers of the Rovira i Virgili University, that offer the stability and adequate inertia to avoid lateral fall when the crutches are propped against by a vertical face.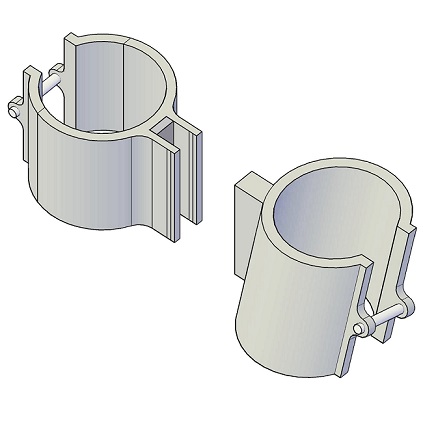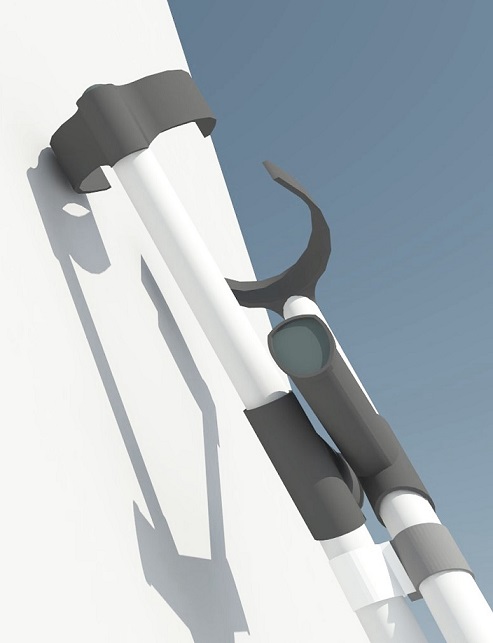 Description of the technology
Both pieces are made up of two cylindrical stainless steel tubes, open at one end and adjustable with a threaded rod. The first piece incorporates a vertical projection and the second one includes a fitting of this projection including a rectangular magnetized piece with an approximate inclination of 20º with respect to the vertical axis.
The position and placement of each piece in the crutches is not arbitrary but it is not fixedeither. Both pieces should be placed approximately in the upper part of the core of the crutch and below its manual grip area. The union of these two parts together with the adjustable clamping of each crutch makes it to incline and avoid the overturning with the support of the wall.
PRODUCT ADVANTAGES
The simplicityof pieces and concept make the union practically intuitive. This fact means that it does not need assembly or operation instructions.
Production cost is low.
Pieces can be incorporated in the original designof the crutches or can be installed "a posteriori" since they are adaptable.
Its weight is irrelevantand does not suppose an extra load.
Its small volumetry is not a trouble in the usual use.
Intellectual property status
Other forms of protection
Utility model
Current development status
Commercially available technologies
Desired business relationship
Other : The pieces are completely designed and a prototype has been manufactured for sample and tests - seeking its commercialisation.
Intellectual property status
Technology Owner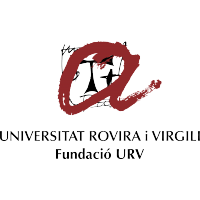 Fundació URV
Technology Transfer Office
Related keywords
Medical Health related
Other Medical/Health Related
Handicap aids
Welfare technologies
Patient rehabilitation & training
therapy apparatus
mobility aid devices
About Fundació URV
Technology Transfer Office from Spain
Fundació URV
The Technology Transfer and Innovation Center (CTTi) meets from the University environment the technological needs and services generated by the productive sectors and administration, through the management of Transfer of Technology and Knowledge, the Intellectual and Intellectual Property management, Technology Watch, Entrepreneurship, and Technology Infrastructures Offer (business incubator).
Technology Offers on Innoget are directly posted and managed by its members as well as evaluation of requests for information. Innoget is the trusted open innovation and science network aimed at directly connect industry needs with professionals online.