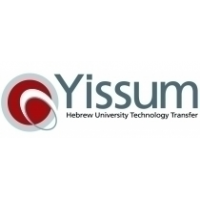 A Novel Blood Test to Diagnose Disease and its Origins through Identification of Cell Free DNA
From Israel
Responsive
Innovative Products and Technologies
Summary of the technology
Cluster7
Cluster8
Liquid Biopsy
A diagnostic two-pronged approach to interrogate epigenetic modifications in cfDNA The assay simultaneously measures cfDNA methylation and covalent histone modifications of circulating nucleosomes, and develop analysis methods for inferring the rate of cell death, physiological state, and transcriptionally active pathways in originating tissues
Keywords: Diagnosis, cell free DNA diagnosis, circulating DNA, liquid biopsies, methylation patterns, histone modification pattern, tissue of origin detection, cancer diagnosis, drug monitoring
Digital Health
Project ID : 6-2017-4530
Details of the Technology Offer
| | |
| --- | --- |
| Keywords | cell free DNA diagnosis, liquid biopsies, methylation patterns, histone modification |
| Current development stage | TRL3 - hypothesis testing and intial POC demonstrated in limited # of in-vitro models |
Application
The existing sequence methods don't enable personal cheap screening in blood for developing diseases.
Multiplexing diagnosis of epigenetics and mutations is separated from other liquid biopsies.
Currently, there is no technology for broad detection of any pathological condition at unbiased, low cost manner that can be joined with other diagnosis
Our Innovation
A novel approach interrogates epigenetic modification in cfDNA.
Unbiased detection of any pathological stage without a priori looking to diseases (good for screening).
Gives multiple information on many physiological parameters of the subject.
A very small sample of plasma is required.
Sample not chemically damaged. It can be used for further diagnosis tests and be combined with existing diagnosis.
Opportunity
Detects broad pathological sites such as multiple sclerosis, cancer and Type 2 Diabetes at low cost.
A novel new approach for liquid biopsy diagnosis in cancer and other diseases.
Personalized Medicine treatment monitoring.