Summary of the technology
Our project is the solution for sorting out rechargeable batteries enchanted anode and fuel cells Proton Exchange Membranes (PEM) efficiency issues.
We propose to start mass production and sales of the products based on the new technology of Soft Fluorination for Carbon Materials and products derived by this technology.

Our product is globally prospective and ready for industrial use.
The product is targeted to the following segments of clients:
- fuel cells producers - proton exchange membranes (PEM);
- energy storage systems - batteries and super-capacitors electrodes;
- Super-acid Catalysts for numerous uses;
- Fillers for fluorinated resins;
- Biologically indifferent sorbents (e.g. for blood purification);
- Hydro-isolation of resins adhesion of construction composite materials and pigments.

As so far in the fuel still not realized their potential as a cost efficient, environmentally friendly and productive in converting available chemical energy into electric energy.
Description of the technology
Overview
The proposed project is focused on launching the mass production of new carbon materials for wide range of batteries and fuel cells that could increase their capacity and efficiencysignificantly.
This materials are synthesized by innovative CVD technique - Soft Fluorination Method for Carbon Materials. This Technology is suitable for wide range of raw carbon materials: active carbons, nanotubes, carbon black, graphene, coke, carbon fibers and other carbon materials.
The project is based on scientific research that was already done and completed.As a result our team has developed and verified in laboratory conditions and tested in real environment new fluorinated carbon materials.
We propose two basic materials familypurposed:
Family Fthat is Soft Fluorinated carbons with fluorine content up to 15% by weight, that contain fluorine in a form of fluor-organic functional groups (e. g. -CF3 and =CF2) and can be obtained without any "semi-ionic" fluorine;
Family S- carbon materials, that was obtained on a base of Soft Fluorinated carbons, further modified with sulfur compounds, that contain a grafted superacid functionality up to 1.35 mmol/g, probably with the most acid power within functional materials.
Both F and S families save advantages of carbons: high surface area, excellent chemical and thermal stability, electrical and thermal conductivity and many other.
Verification results are as follows:
By XPS, 19F-NMR MAS, FTIR spectrometry methods it was confirmed, that this materials contain chemically grafted fluorine containing groups to a surface layer of carbon, and by chemical analysis it was shown high content of grafted fluorine (5 mmol/g - 10% w. at present time);
By thermogravimetric method (conjugated with TPD-Mass method) it was shown an excellent thermal stability of obtained materials, and for S family was shown content of SO2-cites up to 0.8–1.2 mmol/g;
By catalytic tests in a model reaction of i-PrOH dehydration it was shown a superior catalytic activity and stability of S materials in the catalysis condition, compared to Nafion® H resin;
By impedance measurements it was shown, that fluorinated carbon fibers (CFs) have a low resistance up to 10% in a contrast with CFs treated without fluorination, it's true for different CFs types with specific BET surface from 5 to 1260 m2/g;
By low-temperature Ar adsorption it was established that Technology can control porosity and specific surface area of carbons: at low fluorine load (about 0.1 mmol/g) specific surface can be even increased in contrast with initial carbon, and at high fluorine load we can obtain a material with a mediate specific surface and porosity (may be useful for catalytic application);
By EIS (electrochemical impedance spectroscopy) it was demonstrated, that surface of fluorinated samples of Norit® 830W microporous carbon show energy capacity up to 40% higher than surface of the initial carbon in a model system with alkaline electrolyte as electrode for supercapacitors even in aqueous media. Primary tests in nonaqueous medium, that modeling LiIon battery show increasing of anode capacity too.
Our samples demonstrate other valuable properties, as high hydrophobicity, nonusual nonlinear optical response, and other; now we provide different tests for our samples, including electrochemical (as LiIon battery anode, adhesive, sorption and other tests in communication with scientific groups from Germany, Slovakia and Ukraine.
Our product allows switching to new era of fuel cells and rechargeable batteries use.
Fuel cells are singularly remarkable in their potential for efficiently converting the energy locked up in chemical bonds to electrical energy. This efficiency is achieved because fuel cells convert the chemical energy contained in a fuel into electrical energy in a single step, extracting more useful energy from the same amount of fuel than any other known device. Fuel cells can deliver at least 40% of converting efficiency at the moment. Moreover, if a fuel cells exhaust heat is exploited, total efficiency could be much higher. Our

 project will fulfill the need.
Fuel cells most commonly use hydrogen to generate electricity, but can use various other fuels, including gasoline, natural gas, ethanol, and methanol. Because of their efficiency, fuel cells using carbon-based fuels create less carbon dioxide and no other emissions, such as nitrogen oxide, that would harm the earth's atmosphere.
In the long run, fuel cell technology has the potential to give individual citizens the ability to generate clean electricity at home. Fuel cell technology can insure the development of new energy supply systems, new transportation systems, and industrial and manufacturing systems around the globe.
Intellectual property status
Patent already applied for
Patent application number :
Where : USA
Other forms of protection
Trademark
Granted Patent
Patent number :
Where : USA
Current development status
Finished technologies
Desired business relationship
Joint ventures
Technology development
New technology applications
Adaptation of technology to other markets
Other : Combining resources for of fuel cells production based on our technology
Technology Owner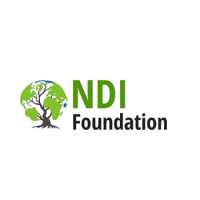 NDI Foundation
Science and Technology Park
Related keywords
Materials Technology
Conductive materials
Energy Storage and Transport
Storage of electricity, batteries
Energy production, transmission and conversion
Fuel cells
Energy Management Technology
Carbon capture and energy
Batteries
Energy Market
About NDI Foundation
Science and Technology Park from Ukraine
NDI Foundation
The non-governmental organization aims to develop knowledge of new technologies and support Ukraine's transition to a technological economy. The Foundation provides the infrastructure for the development of technological entrepreneurship, innovative companies, research in key areas of the economy and attracts talented young people to actively participate in these processes.

VISION: Ukraine-developed technological state full rights partner in the competitive global market.
Technology Offers on Innoget are directly posted and managed by its members as well as evaluation of requests for information. Innoget is the trusted open innovation and science network aimed at directly connect industry needs with professionals online.