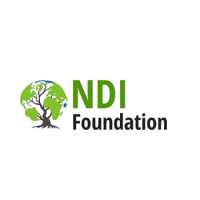 NDI Foundation
Government Administration · Science and Technology Park
Ukraine · Ukraine | BASIC
The non-governmental organization aims to develop knowledge of new technologies and support Ukraine's transition to a technological economy. The Foundation provides the infrastructure for the development of technological entrepreneurship, innovative companies, research in key areas of the economy and attracts talented young people to actively participate in these processes.

VISION: Ukraine-developed technological state full rights partner in the competitive global market.
Research areas
Electronics, IT and Telecomms
Industrial manufacturing, Material and Transport Technologies
Industrial Manufacture
Materials Technology
Aerospace Technology
and 17 more
Organization Website

Organization Type

Science and Technology Park

Founded

Headquarters
Publications (3)
Start collaborating Now!
We are currently seeking best-in-class collaboration partners for the postings listed below. You can respond to current opportunities by browsing the listed entries. We do want to invite you to cooperate with us so please contact us through the available template and we will get in contact with you. Please provide as much detailed information as possible in order to facilitate the engagement process.
Contact Person