Summary of the technology
Low cost device that allows the simultaneous or sequential induction of both magnetic and optical hyperthermia. For use in local treatments, this is the first time these two heat induction mechanisms have been combined in a single device
Description of the technology
Advanced nanotherapies require sophisticated actuation and control methods. This device sees magnetic and optical heat induction mechanisms brought together in a single device that allows their sequential and simultaneous application. It can find additional uses in nanothermometry for the non-invasive monitoring of local temperature variations in real time, and in the controlled release of drugs from nanostructures.
The technology further provides a solution to the ongoing search for the nanostructures suitable for adbanced nanotherapies allowing detailed magneto-optical characterisation of candidate structures.
Main advantages:
Full control over two heat induction mechanisms in a single device
Real-time monitoring and control of local temperature and drug release
Non-invasive thermometry for hard-to-reach areas
More precise, more easily reproducible nanotherapies
Current development status
Laboratory prototypes
Applications
Combined magnetic/optical hyperthermia treatment. Temperature-controlled drug release and monitoring. Nanostructure characterisation. non-invasive nanothermometry.
Desired business relationship
Patent licensing
Technology development
Intellectual property status
Patent already applied for
WO2018002043
PCT

Technology Owner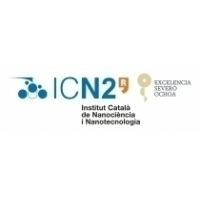 Institut Català de Nanociència i Nanotecnologia
Technology Transfer Office
Additional information (attached documents)
Related keywords
Physical Sciences and Exact Sciences
Micro- and Nanotechnology
Optical Technology related to measurements
Medical Health related
Medical imaging
Therapeutic
Drug delivery and other equipment (including kidney dialysis machines)
Medical equipment
Medical instruments
About Institut Català de Nanociència i Nanotecnologia
Technology Transfer Office from Spain
Institut Català de Nanociència i Nanotecnologia
ICN2 is a highly specialized and renowned research centre. Its research lines focus on the newly discovered physical and chemical properties that arise from the fascinating behaviour of matter at the nanoscale. The patrons of ICN2 are the Government of Catalonia, the CSIC and the autonomous University of Barcelona.

The Institute promotes collaboration among scientists from diverse backgrounds (Physics, chemistry, biology, engineering...), to develop basic and applied research, always seeking for interactions with local and global industry. ICN2 also train researchers in nanotechnology, develops an intense activity to facilitate the uptake of nanotechnology in industry and promotes networking among scientists, engineers, technicians, business people, society and policy makers.

The recent discoveries in nanoscience might suppose a change of paradigm in areas as relevant as medicine, energy or microelectronics. The excellence of research developed at ICN2 has an enormous potential to change our everyday life. For this reason the institute is deeply involved in strategic international initiatives such as Graphene Flagship, being one of its nine original promoters.
Technology Offers on Innoget are directly posted and managed by its members as well as evaluation of requests for information. Innoget is the trusted open innovation and science network aimed at directly connect industry needs with professionals online.