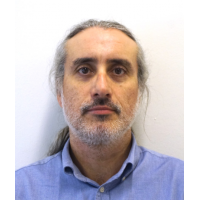 Jordi Reverter
Licensing Manager at Institut Català de Nanociència i Nanotecnologia
Spain · Cerdanyola del Vallès
3

followers

0

following

1

recommendations
View Jordi's full profile. It's free!
Contact Jordi, connect with your colleagues and find business opportunities worldwide.
View Jordi's Full Profile
Summary
ICN2 is a highly specialized and renowned research centre. Its research lines focus on the newly discovered physical and chemical properties that arise from the fascinating behaviour of matter at the nanoscale. The patrons of ICN2 are the Government of Catalonia, the CSIC and the autonomous University of Barcelona.

The Institute promotes collaboration among scientists from diverse backgrounds (Physics, chemistry, biology, engineering...), to develop basic and applied research, always seeking for interactions with local and global industry. ICN2 also train researchers in nanotechnology, develops an intense activity to facilitate the uptake of nanotechnology in industry and promotes networking among scientists, engineers, technicians, business people, society and policy makers.

The recent discoveries in nanoscience might suppose a change of paradigm in areas as relevant as medicine, energy or microelectronics. The excellence of research developed at ICN2 has an enormous potential to change our everyday life. For this reason the institute is deeply involved in strategic international initiatives such as Graphene Flagship, being one of its nine original promoters.