Summary of the technology
The invention relates to the special additions that may be introduced to virtually any powder mixture based on steel aimed for sintering process. Specifically, the additions result in increased density (mainly of 0.5-0.7 g/cm3) of a final sinter accompanied with both high dimensional precision and increased corrosion resistance. Also, the invention decreases the sintering time down to 30 minutes. Application of this technology do not require modification of machine park and may easily utilized by anyone already sintering steel components.
Description of the technology
During the mixing stage of the preparation of the blend two separate additions are introduced to the powder mix. Then the compacts are manufactured by cold isostatic pressing. Under the heating stage the one of the additions form the liquid phase which intensifies the diffusion rate so that the sintering time is shortened down to 30 minutes. In the meantime, the second addition prevents the grains from relative move therefore no re-organization of the grains occurs so the dimensional precision is kept at level comparable with the precision of the green compact. When the proper temperature is reached two of mentioned compounds react so the impact of solidified eutectic phase diminishes. As a result, the following properties are enhanced: mechanical strength, corrosive resistance, dimensional precision, yield of the process and sinter density. Also due to acting of the liquid phase the sintering time is shortened and isothermal temperature reduced.
Added compounds due to their nature are easily available and of low price what combined with their impact makes the economy of the process severely increased.
Intellectual property status
Patent already applied for
PCT/PL2017/000049

Technology Owner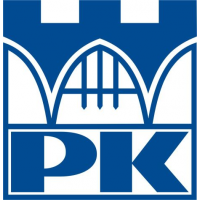 Cracow University of Technology
Technology Transfer Office
Related keywords
Industrial manufacturing, Material and Transport Technologies
Materials Technology
Industrial Technologies
Industrial Products
Chemicals and Materials
About Cracow University of Technology
Technology Transfer Office from Poland
Cracow University of Technology
Cracow University of Technology:
- educates highly qualified engineers who can cope with national and global industry challenges,
- educates academic staff by supporting the development of their scientific passion and their participation in national and international scientific exchange,
- serves the economy and the whole society by solving technical and technological problems and by implementing scientific studies into economic practice.
Technology Offers on Innoget are directly posted and managed by its members as well as evaluation of requests for information. Innoget is the trusted open innovation and science network aimed at directly connect industry needs with professionals online.