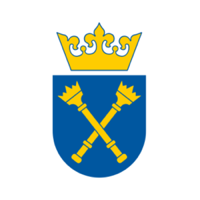 Ecological solid fuel additive, which improve fuel combustion efficiency and decrease soot generation.
/technology-offers/3038/ecological-solid-fuel-additive-which-improve-fuel-combustion-efficiency-and-decrease-soot-generation
Posted by Centre Technology Transfer CITTRUResponsive2015-08-25 12:41:57 · Innovative Products and Technologies · Germany
Summary of the technology
Solid fuel eco-additive reduces soot production and deposition on chimney walls, flues and boiler installation. Moreover it doesn't cause boiler corrosion. Consequently it improves boiler thermal efficiency and fuel combustion effectiveness. That means lower costs of heating. It also modifies soot to be biodegradable, prevents releasing soot-related pollutions and isn't harmful to human health.
New and innovative aspects
In comparison to commercially available products solid fuel eco-additive doesn't cause boiler corrosion. It was proven that produced small amounts of soot is not toxic by contrast to soot generated during fuel combustion with other products or without any additive. In addition tests showed that such soot boosts plants growth.
Main advantages of its use
Economic advantages: Regular application of ecological solid fuel additive lowers costs of heating. By reducing soot production and deposition one can get more heat from the same amount of fuel. Due to non-corrosive formula boiler installation will be longer operable and one can save on repairs fees.
Environmental advantages: The additive modifies soot composition to be biodegradable. It also prevents releasing soot-related pollutions such as: polycyclic aromatic hydrocarbons (PAH), stable organic radicals and heavy metals.
Specifications
Solid fuel eco-additive is inserted into furnace together with fuel or strewn onto fuel surface. The additive components are activated in temperature range from 80 to 650°C. The additive formula comprises of two components kinds: those which decompose in high temperature releasing oxygen and those which catalyze complete fuel combustion. Due to additive presence, soot starts to burn in much lower temperature (300°C) than in situation when there is no additive added (usually soot burns in temperature over 700°C). The additive aids much easier and faster oxygenation of soot deposition overlaying chimney and flues. Dose: 0.5-2.0 kg of the additive for 1000 kg of fuel. When used regularly, 50 g of the additive should be applied once a week.
Applications
Ecological solid fuel additive is intended for low-power household boilers.
The additive can be used with bituminous coal (black coal), lignite (brown coal), coomb, coke, anthracite, peat, pellets, briquettes and wood.
It is simple to use and doesn't require complicated dosing system.
Intellectual property status
Ecological solid fuel additive for reducing soot generation is the subject of patent application in Poland. PCT patent application is expected in July 2016 (priority date July 2015).
Current development status
In use, testing results available.
Desired business relationship
Commercial agreement
License agreement
Technical cooperation - further development, testing of new applications, adaptation to specific needs
Related keywords
Special chemicals, intermediates
Rational use of energy
Solid fossil fuel
Environment
Combustion, Flames
Clean Production / Green Technologies
Energy efficiency
Biomass and Biofuels
solid fuel additive
coal additive
soot
soot burner
soot remover
combustion catalyst
soot combustion catalyst
About Centre Technology Transfer CITTRU
Technology Transfer Office from Germany
Centre Technology Transfer CITTRU
Centre for Technology Transfer CITTRU is a part of Jagiellonian University, whose role is to promote university research, to support innovation and to create cooperation with the business. CITTRU main task is to offer the scientific achievements of the Jagiellonian University in the market by providing legal protection, licensing, sale of intellectual property rights, creation of academic business, coordination of company-ordered research projects, etc. Currently promoted technologies are mainly focused on new materials science, chemistry, pharma and medical technology.
Similar Technology Offers
Technology Offers on Innoget are directly posted and managed by its members as well as evaluation of requests for information. Innoget is the trusted open innovation and science network aimed at directly connect industry needs with professionals online.