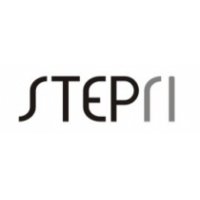 Ultrasonic diagnosis of water in lungs
/technology-offers/2858/ultrasonic-diagnosis-of-water-in-lungs
Posted by STEP RI d.o.o.Responsive2015-07-08 08:18:57 · Knowhow and Research output · Croatia
Summary of the technology
Usage in the diagnosis of lung disease due to the specific organ structure is limited comparing to the examination of other organs. With this technology, beside the possibility to use it as a non-invasive diagnostic tool for lungs it also offers opportunity to monitor the effectiveness of medical treatment and to adjust right cure and dose for further treatment of lungs.
New and innovative aspects
B-lines appear on the monitor of the ultrasound device as vertical lines flashing on the screen whose intensity and number vary. Due to this variability and the slow movement of the human eye, it is difficult to estimate the number of B-lines precisely, even in experienced experts. This software solution, that can be embedded in ultrasound machine, detects and shows exact number of B-lines on the screen and helps physician in making conclusions.
Main advantages of its use
Objective determination of B-lines which brings Ultrasound machines more useful in field of diagnosis of lungs condition.
Applications
Intellectual property status
Applied but not granted, know how
Current development status
Available and ready for implementation.
Desired business relationship
Licensing technology
Related keywords
Diagnostics, Diagnosis
Medical Research
Pharmaceutical Products / Drugs
Therapeutic
Ultrasound imaging
Other diagnostic
lungs
b lines
cardiac failure
water in lungs
About STEP RI d.o.o.
Science and Technology Park from Croatia
STEP RI d.o.o.
Science and Technology Park of University of Rijeka - Step Ri was established by the University of Rijeka in order to become premier science and technology hub, facilitating the commercialization of research & development created within scientific community, foster cooperation between Academia and business sector.
Similar Technology Offers
Technology Offers on Innoget are directly posted and managed by its members as well as evaluation of requests for information. Innoget is the trusted open innovation and science network aimed at directly connect industry needs with professionals online.