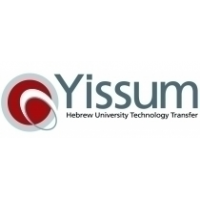 From Israel
Responsive
Innovative Products and Technologies
Summary of the technology
Controlled Release Formulations for Anionic Herbicides
Project ID : 6-2006-232
Details of the Technology Offer
Background
High concentrations of herbicides are used to compensate for loss due to leaching and surface migration.

The Current Slow-release and controlled-release Herbicides are specifically designed for hydrophobic formulations, but not suitable for anionic formulations such as Sulfonylureas, Imidazolinones and Triazolopyrimidines.
Our Innovation
Herbicides that are negatively charged at pH 6.0 or above are incorporated into positively charged micelles or vesicles. The micelle or vesicle is adsorbed onto negatively-charged clay mineral, such as smectite or sepiolite.
Key Features
The herbicide is released slowly, reducing leaching to deeper layers and contamination of soil and water.

The herbicide is delivered close to its target, enhancing efficiency and reducing concentration required.

The new formulation is also suitable for hydrophobic herbicides.
The Opportunity
The worldwide agricultural and non-crop (home and garden markets and usage in industrial, governmental and commercial use) herbicide market is constantly growing.