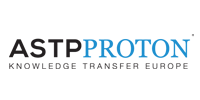 Region: European Union
-
ASTP-Proton is the premier Europe-wide association for professionals involved in knowledge/technology transfer (K/TT) between universities and industry with more than 800 members from 41 countries. The majority of ASTP-Proton members are K/TT professionals at academic institutions and public research organisations.
By promoting and professionalizing knowledge transfer practice, the association aims to enhance the impact of public research on society and the economy. We focus on K/TT professionals and on K/TT offices by establishing and exchanging best practices for knowledge and technology transfer, and training of professionals.
In addition, ASTP-Proton is a cooperative platform for various national networks for knowledge transfer in Europe. We also represent the interests of our members at the European level in innovation and technology transfer policies and other relevant matters. Last but not least, ASTP-Proton collects and publishes data, success stories and other information relevant to the knowledge transfer field and its stakeholders.
Return to the partners index
View Partner Website