Summary of the technology
We are, Vigilantes do Sono. We provide a drug-free self-treatment therapy that helps people improve their sleep by changing behaviours and adjusting bed-sleep environment connection.

It is based on a scientific method known as "Cognitive Behaviour Therapy for Insomnia" (CBTi). During 2 months, the patient is guided by a chatbot called "Sonia". Daily, Sonia teaches sleep techniques and monitors the patient's sleep and habits.

During the treatment users have a community to connect to peers to share experiences and help each other on this sleep improvement journey and can be accompanied by their health care professional via technical reports.

What differentiate us from other alternatives is that we are cheaper than alternatives (10x-100x less expensive) and we maintain frequent interactions with user, optimizing people behaviour change. It is also healthier and more sustainable then using medicines.

Our preliminary results (soon to be published in a scientific paper) show that people that follows our therapy increases total sleep time by 79 minutes and reduce time to fall asleep in 30 minutes. Those results are better than most medicines and in-person therapy.

Other studies suggests that improving sleep via CBTi also improves depression, anxiety, menopause, cognitive performance, and overall well-being.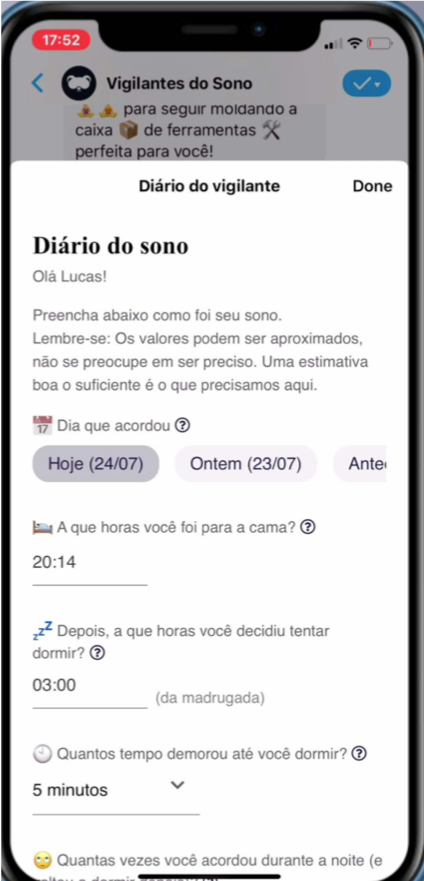 Intellectual property status
Other forms of protection
copyright, brand and materials registration
Current development status
Commercially available technologies
Desired business relationship
Technology selling
Technology development
Adaptation of technology to other markets
Technology Owner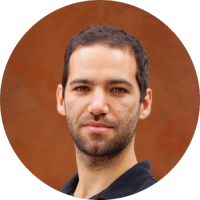 Lucas Figueiredo
CEO at Vigilantes do Sono
Additional information (attached documents)
Related keywords
Artificial Intelligence (AI)
Medical/health
Medical Health related
Diagnostic
Therapeutic
Welfare technologies
Patient rehabilitation & training
Consumer related
sleep
chatbot
About Vigilantes do Sono
Startup from Brazil
Vigilantes do Sono
At Vigilantes do Sono we have a digital program that helps people improve sleep and cure insomnia through changing habits. It is similar to a weight loss program, in which you change your diet and practice physical activity, only with habits related to sleep.

We launched in January, we have 20 thousand people who participated in the program and with great results. We are managing to increase people's sleep time on average by 1h19, the perception of productivity at work by 28% and the program's NPS is 9.59.
Technology Offers on Innoget are directly posted and managed by its members as well as evaluation of requests for information. Innoget is the trusted open innovation and science network aimed at directly connect industry needs with professionals online.