Summary of the technology
Active Masks with Virus Neutralizing Properties

Professors Willner and Pikarsky are developing masks and possible ventilation systems that will contain virus neutralizing properties. They have undertaken the development of matrices that neutralize pathogens which can be incorporated into fabrics, paper, or nonreactive particles such as silica or alumina.

Project ID : 47-2020-10888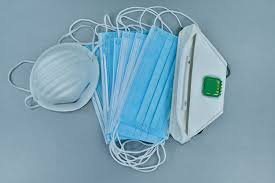 Description of the technology
Professors Willner and Pikarsky are developing masks and possible ventilation systems that will contain virus neutralizing properties. They have undertaken the development of matrices that neutralize pathogens which can be incorporated into fabrics, paper, or nonreactive particles such as silica or alumina.
The matrices are based on the combination of nanoparticle catalysts and/or biocatalysts with "green" chemical components (such as glucose/fructose and ascorbic acid-vitamin C).
Active neutralization matrices comprising inexpensive biocompatible compositions and catalytic nanoparticles yield reactive oxygen species (ROS) that effectively destroy pathogens. The source for the ROS intermediates is air (oxygen).
Project manager
Mel Larrosa
VP Business Development Healthcare
Project researchers
Itamar Willner
HUJI, Faculty of Science
The Institute of Chemistry
Eli Pikarsky
HUJI, School of Medicine - IMRIC
Immunology and Cancer Research
Technology Owner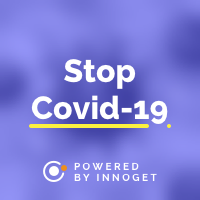 Covid-19 Innovation Challenges by Innoget
Innovation Intermediary
Related keywords
Biological Sciences
Virus, Virology / Antibiotics / Bacteriology
Protecting Man and Environment
Safety
Infectious Diseases
Covid-19
About Covid-19 Innovation Challenges by Innoget
Innovation Intermediary from United Kingdom
Covid-19 Innovation Challenges by Innoget
Ahead of the current Coronavirus outbreak, Innoget is fully committed to contributing to mobilizing scientific and expert communities to find a real solution to the Covid-19 pandemic. Therefore, we're supporting worldwide calls and programs that could help in any aspects of the coronavirus crisis.

Is your organization promoting or looking for innovation or research initiatives to mitigate the Covid-19 outbreak? Email us at covid19@innoget.com to list them.

Channeled through Innoget's online open innovation network, initiatives in the health, virology, medicine, or novel technologies applied to human health, among others, are listed and disseminated to Innoget members -ranging from hospitals, research institutes, scientists, businesses, and public administrations- and innovation partners worldwide.
Technology Offers on Innoget are directly posted and managed by its members as well as evaluation of requests for information. Innoget is the trusted open innovation and science network aimed at directly connect industry needs with professionals online.