Summary of the technology
Systematic Computational Drug Repositioning to Treat COVID-19

The genetic revolution which has taken place in recent years brings new opportunities to the field of drug discovery & repositioning. Using advanced comparative genomic, and data integration, our lab has been developing a state-of-the-art AI algorithm which maps drug and food supplements that are useful in treating diseases and improving health conditions. To create this algorithm, we have been integrating and analyzing massive amounts of genomic data from 1,600 genomes, 14 thousand compounds, 20,000 human genes, and a comprehensive database of phenotypic data.

Project ID : 47-2020-10880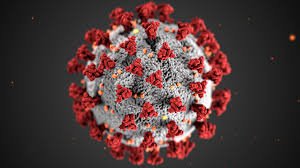 Our Innovative Approach
The genetic revolution which has taken place in recent years brings new opportunities to the field of drug discovery & repositioning. Using advanced comparative genomic, and data integration, our lab has been developing a state-of-the-art AI algorithm which maps drug and food supplements that are useful in treating diseases and improving health conditions. To create this algorithm, we have been integrating and analyzing massive amounts of genomic data from 1,600 genomes, 14 thousand compounds, 20,000 human genes, and a comprehensive database of phenotypic data.
Proposal
We now propose harnessing our unique approach to discover drugs that fight against coronavirus. Appling our unique AI algorithm have yielded a preliminary list of possible drugs with the promise of affecting the deadly virus.
Project manager
Mel Larrosa
VP Business Development Healthcare
Project researchers
Yuval Tabach
HUJI, School of Medicine - IMRIC
Developmental Biology and Cancer Research
Technology Owner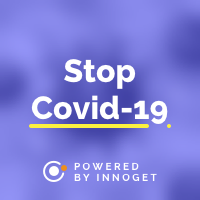 Covid-19 Innovation Challenges by Innoget
Innovation Intermediary
Related keywords
Biological Sciences
Pharmaceutical Products / Drugs
Virus, Virology / Antibiotics / Bacteriology
Biology / Biotechnology
Industrial Biotechnology
Infectious Diseases
Genetic Engineering / Molecular Biology
Medical Health related
Covid-19
About Covid-19 Innovation Challenges by Innoget
Innovation Intermediary from United Kingdom
Covid-19 Innovation Challenges by Innoget
Ahead of the current Coronavirus outbreak, Innoget is fully committed to contributing to mobilizing scientific and expert communities to find a real solution to the Covid-19 pandemic. Therefore, we're supporting worldwide calls and programs that could help in any aspects of the coronavirus crisis.

Is your organization promoting or looking for innovation or research initiatives to mitigate the Covid-19 outbreak? Email us at covid19@innoget.com to list them.

Channeled through Innoget's online open innovation network, initiatives in the health, virology, medicine, or novel technologies applied to human health, among others, are listed and disseminated to Innoget members -ranging from hospitals, research institutes, scientists, businesses, and public administrations- and innovation partners worldwide.
Technology Offers on Innoget are directly posted and managed by its members as well as evaluation of requests for information. Innoget is the trusted open innovation and science network aimed at directly connect industry needs with professionals online.