Summary of the technology
A Unique Platform for Curing Coronavirus and Similar Lethal Diseases
A Unique Platform for Curing Coronavirus and Similar Lethal Diseases
Project ID : 47-2020-10878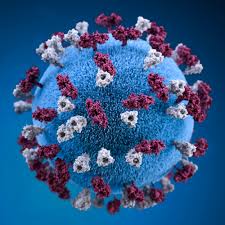 Description of the technology
Increased blood vessel permeability and vascular leak are a final common pathway in severe influenza and other fatal diseases, such as MERS, Ebola, Coronavirus and sepsis.
We have developed at the Hebrew U.- Hadassah Medical School( Prof. Shmuel (Muli) Ben-Sasson and his colleagues a novel biologics that tightens blood vessels and prevents vascular-leak related death.
Drug characterization and mode of action (MoA): The drug is a novel short peptide (only 5 amino acids in length), including several chemical modifications. This biologics was rationally designed to abrogate vascular permeability, based on molecular insights we gained. Its efficacy was demonstrated in a mouse model of sepsi.
Project manager
Keren-Or Amar
VP, Business Development, Healthcare
Project researchers
Shmuel Ben-Sasson
HUJI, School of Medicine - IMRIC
Developmental Biology and Cancer Research
Hadas Reuveni
HUJI,
Technology Owner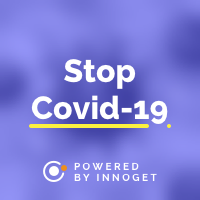 Covid-19 Innovation Challenges by Innoget
Innovation Intermediary
Related keywords
Biological Sciences
Medicine, Human Health
Virus, Virology / Antibiotics / Bacteriology
Infectious Diseases
Genetic Engineering / Molecular Biology
In vitro Testing, Trials Market
Medical Health related
Therapeutic
Covid-19
coronavirus
About Covid-19 Innovation Challenges by Innoget
Innovation Intermediary from United Kingdom
Covid-19 Innovation Challenges by Innoget
Ahead of the current Coronavirus outbreak, Innoget is fully committed to contributing to mobilizing scientific and expert communities to find a real solution to the Covid-19 pandemic. Therefore, we're supporting worldwide calls and programs that could help in any aspects of the coronavirus crisis.

Is your organization promoting or looking for innovation or research initiatives to mitigate the Covid-19 outbreak? Email us at covid19@innoget.com to list them.

Channeled through Innoget's online open innovation network, initiatives in the health, virology, medicine, or novel technologies applied to human health, among others, are listed and disseminated to Innoget members -ranging from hospitals, research institutes, scientists, businesses, and public administrations- and innovation partners worldwide.
Technology Offers on Innoget are directly posted and managed by its members as well as evaluation of requests for information. Innoget is the trusted open innovation and science network aimed at directly connect industry needs with professionals online.