Summary of the technology
Deciphering the Virus-Host Tango: Understanding network of interactions through evolution, structure, dynamics, and computational designProject ID : 47-2020-10875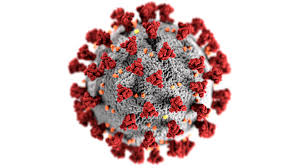 Description of the technology
We compare the interaction between the human ACE2 receptor and the SARS-CoV-2 spike protein with that of other pathogenic coronaviruses using molecular dynamics simulations.
Molecular dynamics simulations reveal a temporal dimension of coronaviruses interactions with the host receptor. The main highlights are:
Accelerated evolution in the ACE2 binding interface of human pathogenic coronaviruses
Comparable binding affinities of SARS-CoV-2 and SARS-CoV are reached by exploiting very different binding strategy with respect to dynamic, contacts, and interface area
The design of future therapeutics should consider dynamics in addition to static structural models.
Using our methodology, we will identify and classify protein-protein interactions, understand the sub-steps in viral infection mechanism, and suggest the most successful therapeutic strategies.
Project manager
Mel Larrosa
VP Business Development Healthcare
Project researchers
Michal Linial
HUJI, Faculty of Science
The Alexander Silberman Institute for Life Sciences
Dina Schneidman
HUJI, School of Computer Science and Engineering
Technology Owner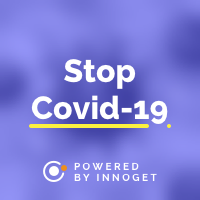 Covid-19 Innovation Challenges by Innoget
Innovation Intermediary
Related keywords
Biological Sciences
Medicine, Human Health
Virus, Virology / Antibiotics / Bacteriology
E-Health
Infectious Diseases
Covid-19
About Covid-19 Innovation Challenges by Innoget
Innovation Intermediary from United Kingdom
Covid-19 Innovation Challenges by Innoget
Ahead of the current Coronavirus outbreak, Innoget is fully committed to contributing to mobilizing scientific and expert communities to find a real solution to the Covid-19 pandemic. Therefore, we're supporting worldwide calls and programs that could help in any aspects of the coronavirus crisis.

Is your organization promoting or looking for innovation or research initiatives to mitigate the Covid-19 outbreak? Email us at covid19@innoget.com to list them.

Channeled through Innoget's online open innovation network, initiatives in the health, virology, medicine, or novel technologies applied to human health, among others, are listed and disseminated to Innoget members -ranging from hospitals, research institutes, scientists, businesses, and public administrations- and innovation partners worldwide.
Technology Offers on Innoget are directly posted and managed by its members as well as evaluation of requests for information. Innoget is the trusted open innovation and science network aimed at directly connect industry needs with professionals online.